Under Armour has announced that UA COMBINE will be back for a second year. UA Combine is a one-day, first of its kind competition that combines multiple training disciplines into one athleticism test. The first UA COMBINE last year saw 1,200 participants across four countries in the Asia-Pacific discover their true potential like never before and this year, the event promises to be bigger and better.
Under Armour Australia is inviting athletes from diverse sports and training disciplines to come together to test their limits and benchmark their performance against others at UA COMBINE on Saturday, November 4, 2023, held at the new location of Sydney multi-arts institution, Carriageworks.
Open to 350 male and female competitors, Under Armour is also expanding the entry age to compete in this year's event. Younger athletes aged between 16-18 are now eligible to participate in UA COMBINE 2023 and win a one-year Under Armour product sponsorship worth AUD$1,500 for the top male and female youths.
UA COMBINE will see competitors testing their limits in a total of eight physical and mental tests devised by Under Armour's Human Performance Team; the same tests that Under Armour put their world-class athletes through. Each test will challenge the athlete's agility, stamina, vertical, power, endurance, strength, speed, and cognition.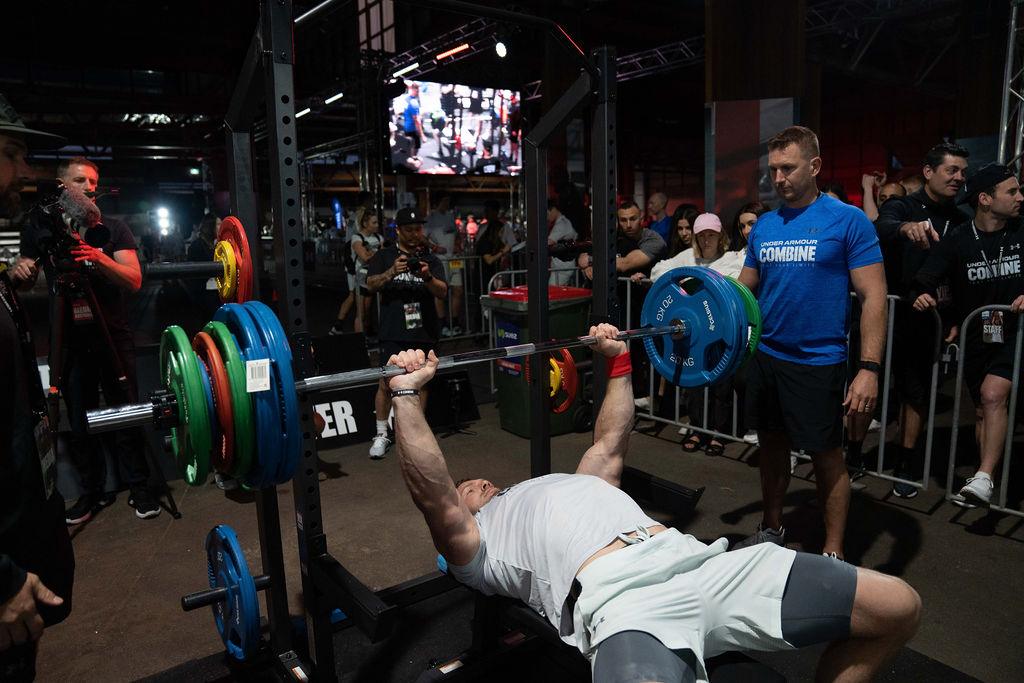 Points will be earned for each completed test and athletes will be ranked according to their final result, with medals and cash prizes of AUD$5,000, $2,500 and $1,000 awarded to the 1st, 2nd and 3rd placed athletes in both the men's and women's divisions, respectively. UA COMBINE 2023 participants are also encouraged to form a group of four and compete as a team. The scores of each individual on the team will be totalled to a team score. The highest team score will bring home AUD$2,000 worth of Under Armour gear.
The eight UA COMBINE tests include: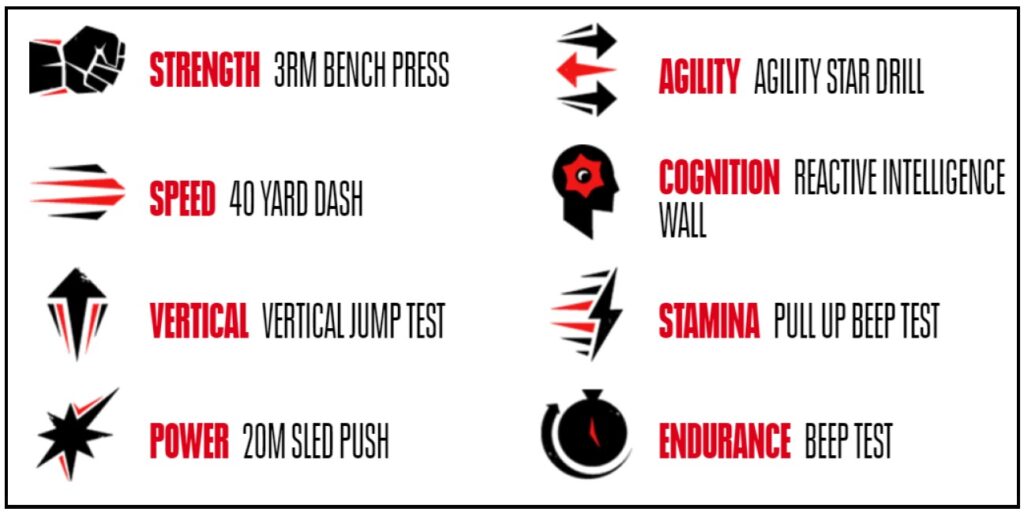 As part of the brand's continuous efforts to better define athletic performance, competitors of UA COMBINE will see enhancements made to several of the competitor tests, of which include:
● Standing Vertical Leap Test – Competitors will be assessed utilising force plates which accurately measure an individual's upwards propulsion force, as opposed to the more traditional sergeant jump.
● Cognition Station – UA COMBINE 2023 will see the introduction of the innovative Reactive Intelligence Wall used by professional athletes in Formula 1 and the NBA. With six light pods positioned on a vertical wall, participants will be tasked with tapping out as many blue pods as possible in 30 seconds, measuring reaction time, decision-making and attention skills when doing so.
For further information on UA COMBINE 2023, including competition rules and how to register, please visit the official website www.uacombineau.com or follow @UnderArmourAU using #UACOMBINEAU. Shop the latest men's and women's train collections by visiting Under Armour Australia. Make sure you sign up to our newsletter, so you can stay up to date! For more Under Armour features, click HERE.