Get excited Star Wars fans, our favourite bounty hunter is back! Due to the overwhelming success of The Mandalorian, the first spin-off series is here with the first look at the upcoming Disney+ series "The Book of Boba Fett"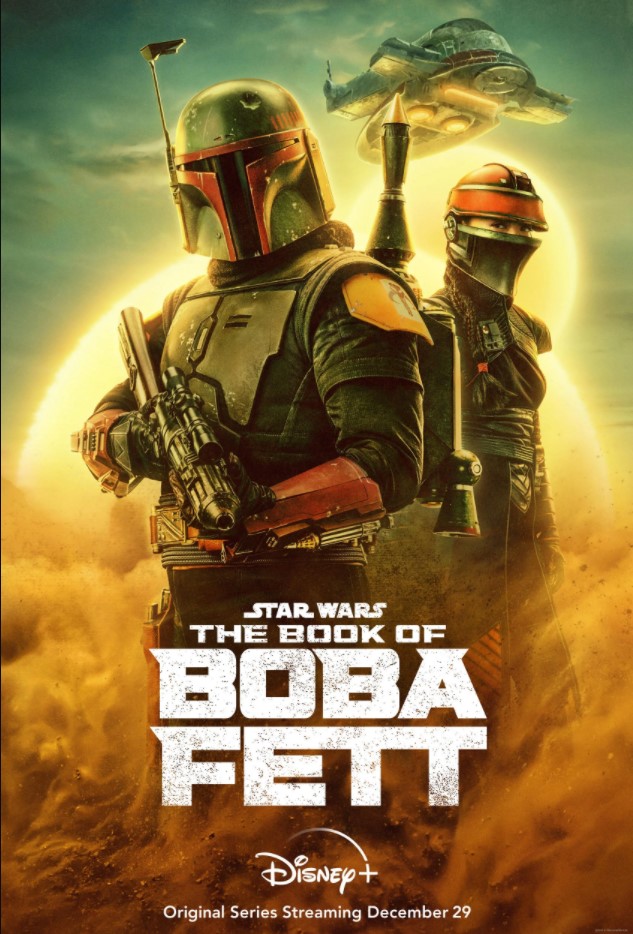 Temuera Morrison reprises his role of the notorious bounty hunter from his appearances in Season 2 of The Mandalorian along side Fennec Shand (played by Ming-Na Wen). Several attempts were made at developing a standalone film centred on Boba Fett before Lucasfilm began focusing their efforts on The Mandalorian. Due to the success of The Mandalorian, Lucasfilm green lit the spin off series which was originally teased in the post credit scenes of the final episode of season 2 of The Mandalorian.
The Book of Boba Fett is set just after that post credit scene, which saw Fett (Temuera Morrison) — aided by fellow bounty hunter Fennec Shand (Ming-Na Wen) — killing Bib Fortuna and reclaiming the palace and territory once held by Jabba the Hutt. The new series appears to follow Fett's efforts to bring some order to the former crime lord's holding — presumably without too many disintegrations.
Going off the trailer, this is going to dive right into the underworld of the Star Wars universe to show us a different side. The Book of Boba Fett is also just the first of several planned Mandalorian spinoffs that Disney has in the works for Disney Plus; the company is also working on Ashoka and Rangers of the New Republic, which will cross over with the original series in the future in a "climactic story event." That's in addition to other Star Wars shows set to hit the streaming service in the future, including the Rogue One prequel Andor, Obi-Wan Kenobi, Lando, The Acolyte, and future seasons of The Bad Batch and The Mandalorian.
The Book of Boba Fett is set to hit Disney+ on December 29th 2021
Let us know what you think of the trailer and are you excited to see this one?