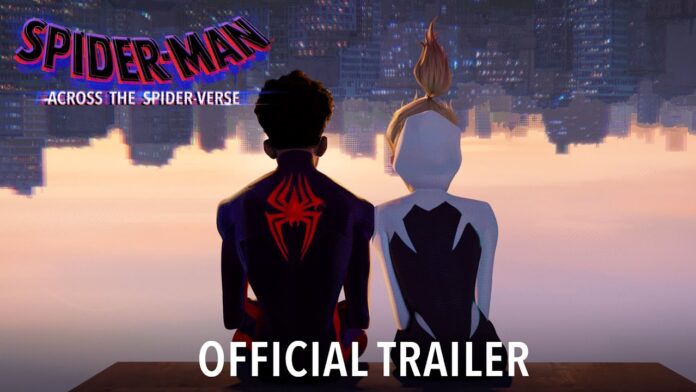 Are those spidey senses tingling? If so, it's because we have the new trailer for the sequel to the 2018 hit Into the Spider-Verse.
The Spider-Verse is unleashed in the official trailer for Spider-Man: Across the Spider-Verse. The sequel to Spider-Man: Into the Spider-Verse swings into theaters on June 2, 2023, and reunites Miles Morales (Shameik Moore) with Gwen Stacy (Hailee Steinfeld), as they embark on another adventure to save the Spider-Verse. Fan-favorite Spider heroes like Spider-Man 2099 (Oscar Isaac) and Spider-Punk (Daniel Kaluuya) are also set to star, as they team up against the villainous Spot. Oh, and did we mention there's already a third movie scheduled in the Spider-Verse franchise – Spider-Man: Beyond the Spider-Verse?
Spider-Man: Across the Spider-Verse producer Phil Lord revealed that the new movie will have six distinct animation styles, compared to the one style from Spider-Man: Into the Spider-Verse.
"The first film had one animation style that dominates the movie. This movie has six," Lord told Empire. "So we're taking those tools, adding all the things we learned on The Mitchells Vs The Machines, and then growing them further to accommodate the ambition of this movie. Which is to wow you every time you enter a new environment, and also to make sure that the style of the movie reflect the story, and that the images are driven by feelings, as opposed to some egg-headed art project. Which it also is, by the way!"
Let us know what you think Spidey fans. Are you excited for this one? The first one was epic, this one should live up to the hype considering we had a 6 month delay in release.
Spider-Man: Across the Spider-Verse is set to hit cinemas here in Australia on June 1 2023 while international will see it on June 2 2023