Japan's streetwear brand Fxxking Rabbits (#FR2) and leading sneaker marketplace SNKRDUNK have teamed up for a limited edition collection that will only be released exclusively in the SNKRDUNK Singapore store. This first-ever partnership between the two Japanese brands includes parodies that show their mutual passion for disruption in their respective scenes.
About the #FR2 x SNKRDUNK Collection
SNKRDUNK and #FR2 share an understanding of the country's street culture. The two brands see that meaning and value come from interactions. A personal meaning attached to a possession—be it sneakers or streetwear—gains deeper value as it is discussed within the community. And there's nothing more that gets a community going than tongue-in-cheek references that are specific to the bunch. There's always things in the making, and things to be made fun of.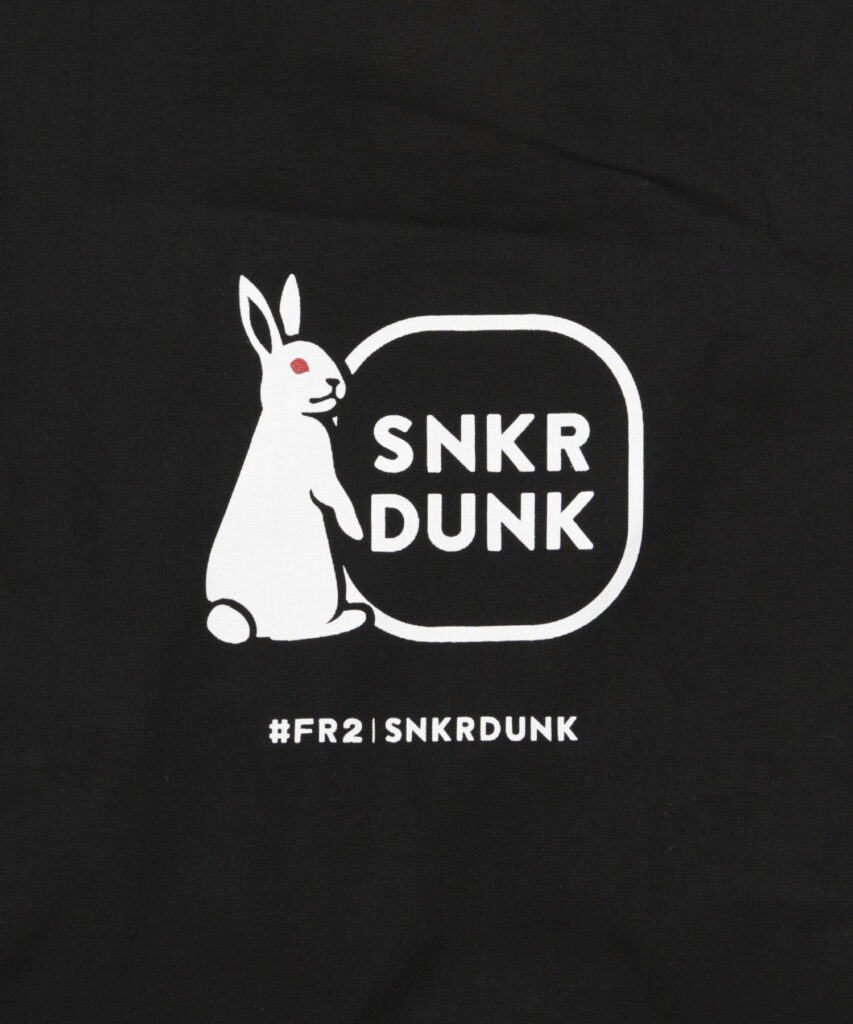 Their exclusive collaboration at the SNKRDUNK Singapore store at Mandarin Gallery, features the usual suspects of t-shirts, caps, and other accessories. Every purchase will come with co-branded stickers exclusive to this collection.
In conjunction with this limited time release, the SNKRDUNK Singapore store will also be transformed to include iconic signatures of the #FR2 brand. Expect to see the space adorned with striking barricade tapes, the quintessential rabbits and a revamped Nike Dunk wall.
To celebrate this launch, the SNKRDUNK Singapore store will be holding a lucky draw on the 17th and 18th of December that includes a series of hype sneakers like the coveted Nike Air Jordan 1 High "Lost and Found" and Travis Scott x Nike Air Max 1. Also, the first 50 customers will receive a signed polaroid picture with #FR2 founder Ryo Ishikawa.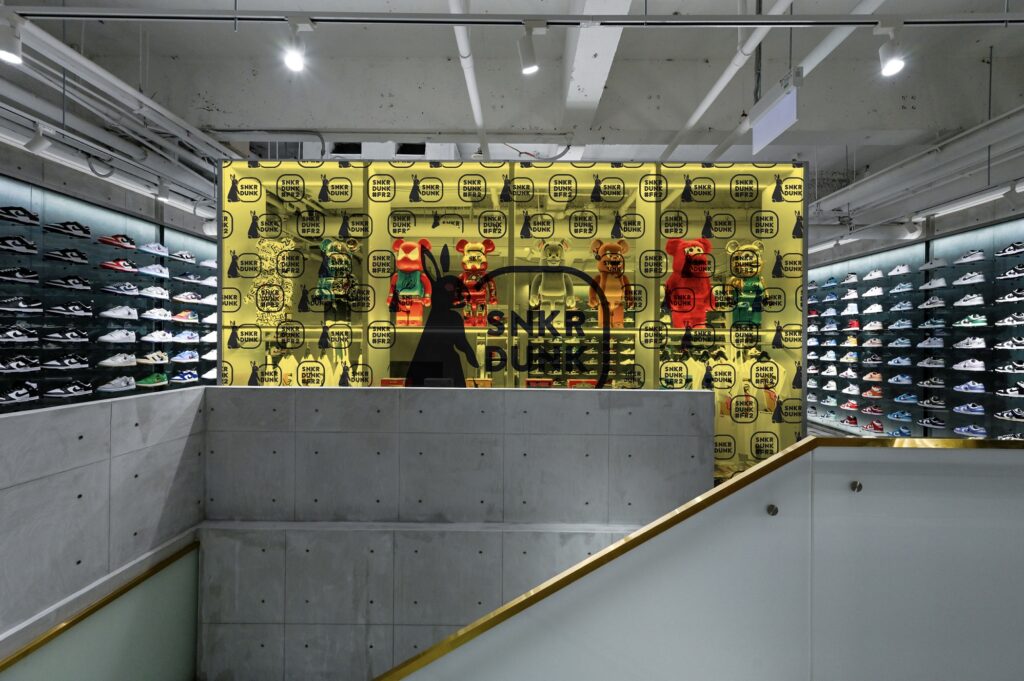 The Fxxking Rabbits x SNKRDUNK limited-edition collection will be sold exclusively at SNKRDUNK Singapore, Mandarin Gallery from the 17th of December. Alongside collaborative pieces, in-line #FR2 ear studs and necklaces will also be available at the store. All items are while stocks last. Make sure you subscribe to our newsletter to keep up to date! Stay tuned for more SNKRDUNK or Fxxking Rabbits features in the near future. For other previous sneaker features, please click here.