ASICS Sportstyle joins forces once again with Singapore's OG sneaker artist, Mark Ong aka SBTG and Limited Edt, the footwear retailer at the forefront of Singapore's sneaker culture, to roll out the second iteration of the MONSOON PATROL collection that debuted in 2018.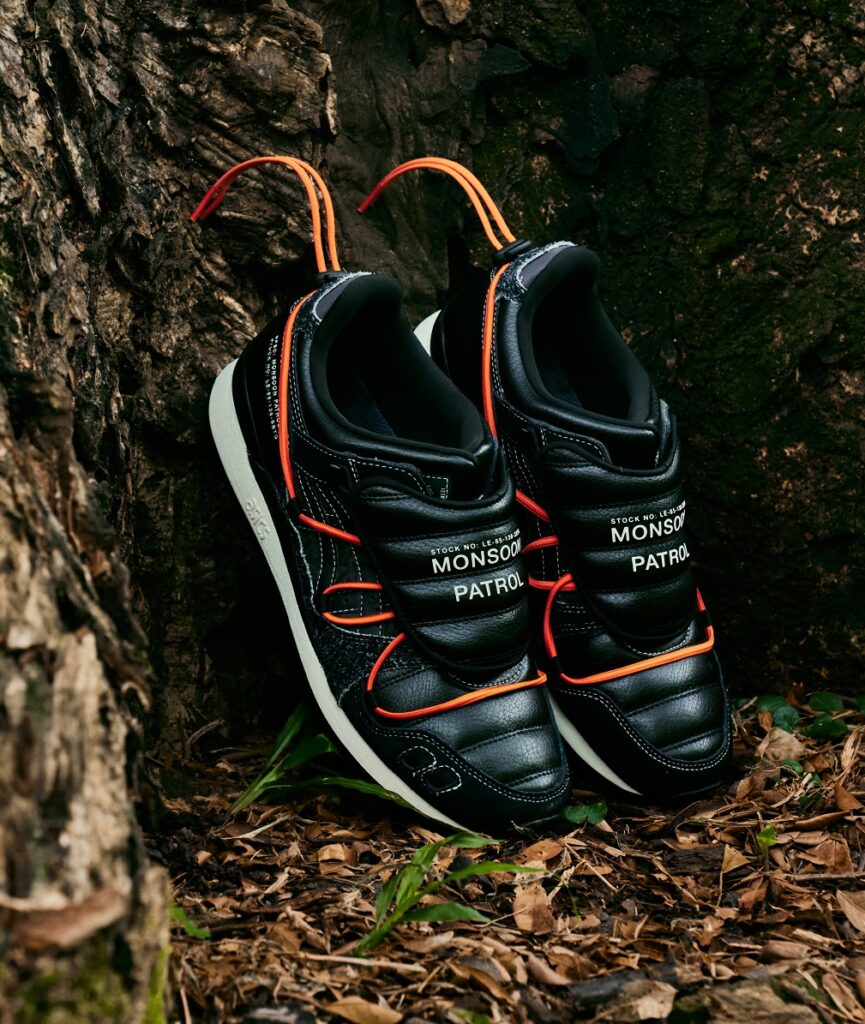 Inspired by themes of discovery, exploration and taking on a sense of adventure, the MONSOON PATROL II once again revisits ASICS' GEL-LYTETM III, capping off the brand's year-long celebration of the iconic silhouette's 30th anniversary with modern and exciting updates. The ASICS' GEL-LYTETM III designed by Shigeyuki Mitsui and has a history of going against tradition and subverting stereotypes.
Only 72 pairs of the ultra-limited Singapore exclusive 'MONSOON PATROL' II BLACK/BLACK colourway will be available to the public. This highly coveted release, will be made available to random fans who have purchased the ASICS GEL-LYTE™ III 'MONSOON PATROL' II in LICHEN GREEN/PIEDMONT GREY colourway and received a numbered dog tag attached to their sneakers. This will give them exclusive access to purchase the BLACK/BLACK colourway via a unique access code.
The exclusive ASICS GEL-LYTE™ III 'MONSOON PATROL' II BLACK/BLACK colourway will retail for SGD $249 and will come with a free shoe bag and individually numbered dog tags. For more information visit www.limitededt.com/pages/monsoon-patrol.