Briefly tell us your origin story with sneakers. What was the silhouette that got you hooked in?
This would be the Nike Air Jordan 4. As a kid these were very hard to come by (I was living in the Sultanate of Oman in the 80's at this time) and if you were lucky to get your hands on a pair they came with a pretty hefty price tag. I actually only got into collecting sneakers in 2017 when I just happened to win a pair of Yeezy Zebras. I was drawn to not just the silhouette but the marketing and release process as well as the hype. My collection really took off in 2019. An amazing year that allowed me to relive the 80's and 90's all over again. In 2019 I was very lucky to have won the Jordan 4 Bred and the Jordan 6 Infrared through SNS and I picked up the Jordan 11 Bred for retail from a friend later that year.
What is your current rotation like?
It's varied and depends on the season or weather. Adidas Ultra boost and Yeezys have been my go to for getting errands done around the city, Jordan's generally for when the wife and I go out as they can be quite versatile by dressing them up or down. I also have a few ASICS Onitsuka Tigers that I'll wear from time to time.
I've been rocking the 9060 model from New Balance a lot recently which is now a regular staple in my rotation.
My current rotation:
2021 Nike Air Jordan 1 Retro High OG 'Patent Bred'
2022 A Ma Maniére x Air Jordan 4 'Violet Ore'
2022 New Balance 9060 'Burgundy'
2017 Adidas EQT Support 93/17 'Black Glitch'
What is your thought process when creating your amazing sneaker shots?

This hasn't been easy. I've taken inspiration from a lot of people but there is one person in particular who has helped me out a lot – Andy Dutton (@ad_sneaks).
Andy has been very helpful by sharing details around what editing software he uses, tools like lighting and c-stands, lenses he uses and tricks he's discovered. I work a full time job and I have a family so trying to experiment when I get some free time rarely happens. My nearly 10 year old has several artistic qualities so she'll also come up with ideas of how to showcase a sneaker. (She came up with the shot show casing the upside down J1 sole rainbow).
My thought process generally entails the sneaker. What are the defining aspects to me that I would like to share with others. I am fascinated with the chunky oversized sole of the NB 9060 and in one of my recent shots of the 'Nightwatch' I captained the back of this silhouette to simply highlight the pop of lime green on the outsole and the purple NB logo on the collar. The New Balance inscription in yellow too stood out and I think for me tones the lime green down a little.
Sometimes the shot doesn't come out as expected but this is all part of my learning process. I can only get better.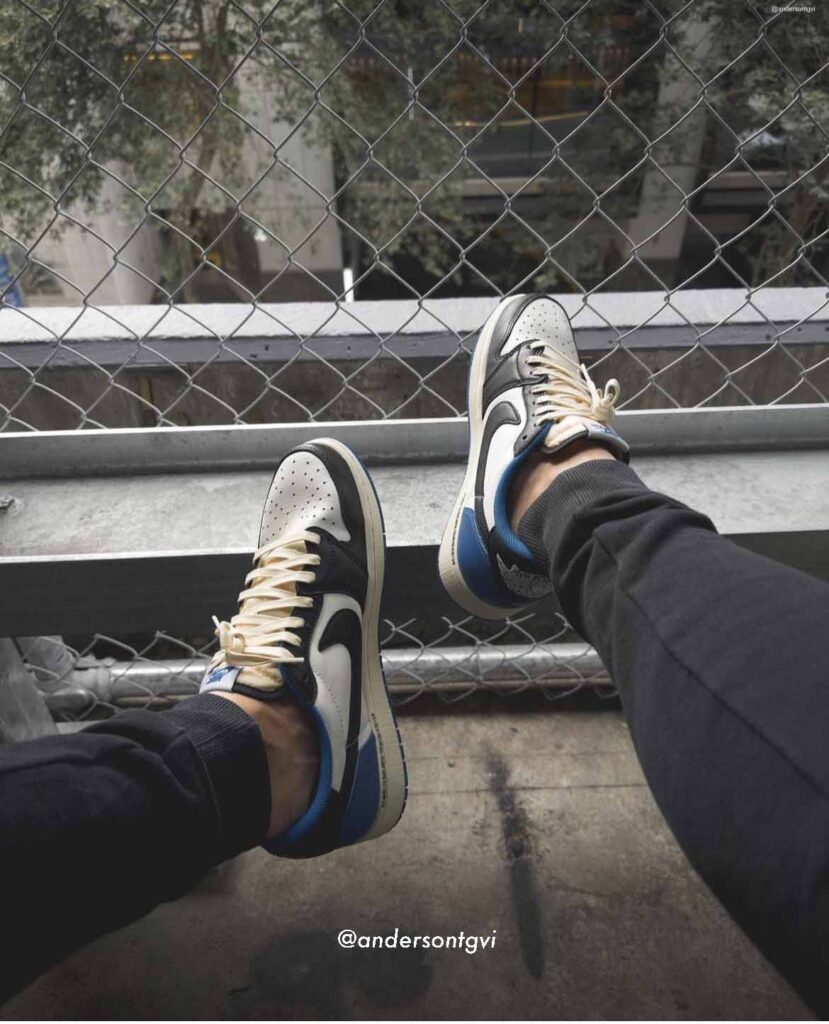 Follow us on IG @thekickzstand and keep using #thekickzstand and #itsmorethanjustsneakers to be featured in our next top hit list!Check out our last issue here