EA has announced a new Star Wars game, Star Wars: Squadrons which is a first person space combat game that will have players flying the series' famous starfighters in a head-to-head single player & multiplayer battles.
Developed by Motive Montreal (which previously contributed to both Battlefront II and Anthem), Squadrons will let players fly a variety of Star Wars ships, including the X-Wing, A-Wing, Y-Wing, U-Wing, TIE Fighter, TIE Interceptor, TIE Bomber, and TIE Reaper fighters.
Star Wars: Squadrons also shows that EA has learned some considerable lessons from Star Wars Battlefront II. The game will offer extension customization options for both gameplay-altering items like weapons, hulls, engines, and shields as well as a variety of cosmetics to customize their cockpit, ship, and pilot appearance, the company promises that everything will be "earned solely through gameplay."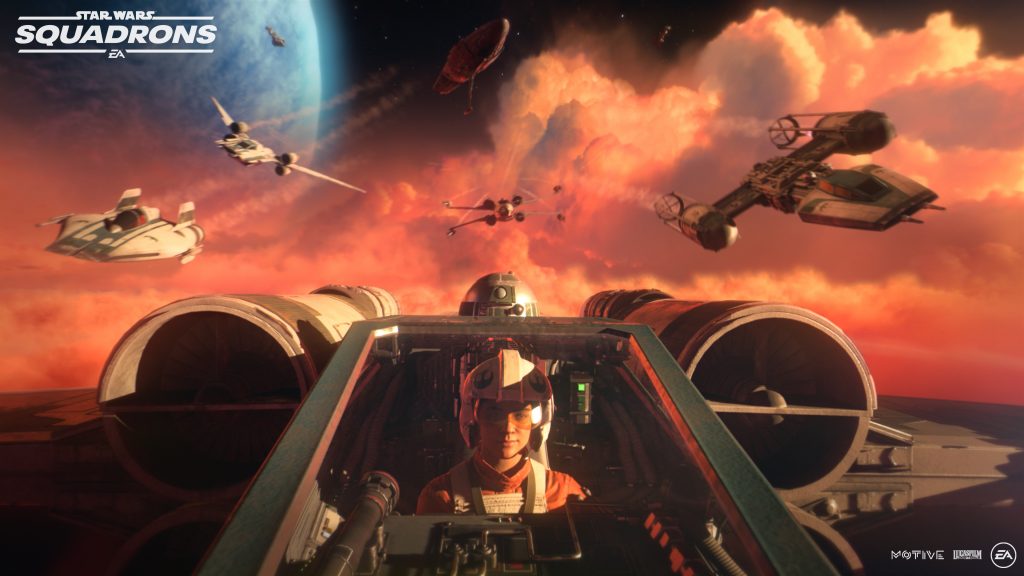 Another welcome improvement: cross-platform support, with multiplayer supported between players on Xbox One, PlayStation 4, and PC. Squadrons will also be compatible with VR headsets on PC and the PlayStation 4 for players who want even more immersion.
While recent Star Wars titles (like Star Wars: Battlefront II) have put players in the cockpits of X-Wings, TIE Fighters, and other iconic vehicles from the franchise, it's been over a decade since there was a major Star Wars game devoted to space battles, the most recent being 2003's Star Wars Rogue Squadron III: Rebel Strike for the Nintendo GameCube. But there's a long pedigree of starfighter combat games in the Star Wars franchise, most famously lead by the X-Wing and TIE Fighter games released for PC in the 1990s that focused on more "realistic" space combat.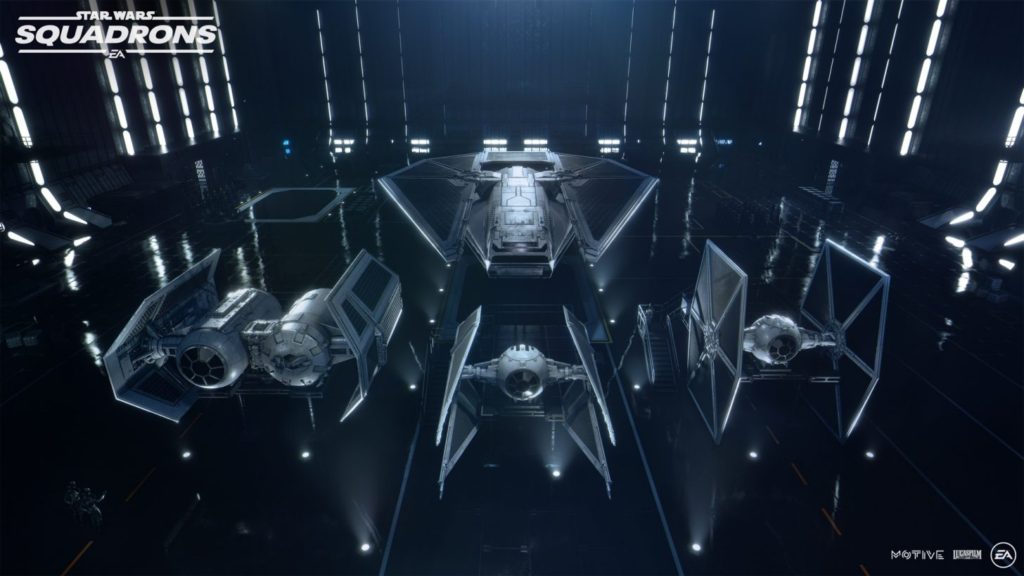 Star Wars: Squadrons is set to be released on Xbox One, Playstation 4 & PC on October 2nd 2020. EA has yet to announce whether it will be offering a next-gen version for the upcoming Playstation 5 & Xbox Series X later this year.
Let us know what you think.