A few weeks ago, we reported that HBO Max has finally picked up the Snyder cut for Justice League which will dive deeper into the story that could have been. While this has torn fans as to whether it should be released or not, for the ones that are excited about this, here is the first official teaser trailer for the release due in 2021.
It was Jason Momoa (Aquaman) who shared this first look via his instagram which sees Wonder Woman (Gal Gadot) uncovering a mural of the villainous Darkseid. Zack Synder has previously shared photos of this moment before, however Darkseid was cut from the theatrical release of the film back in 2017.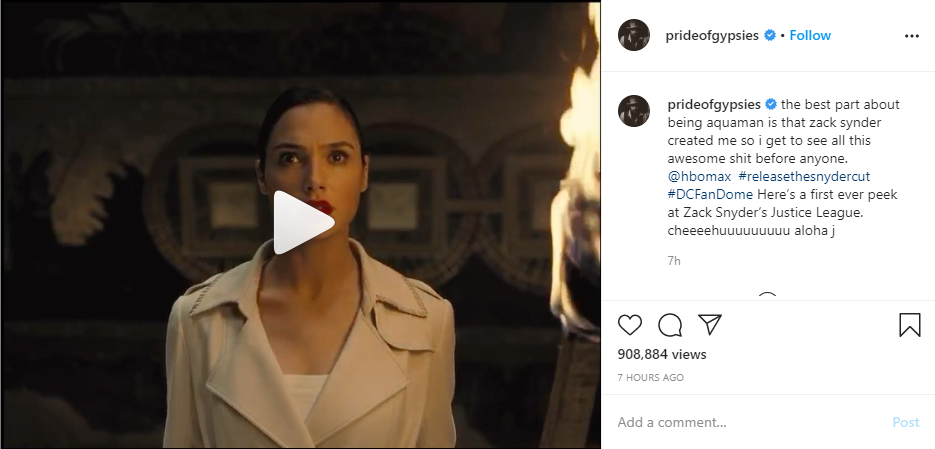 Momoa being his usual self on instagram added "The best part about being Aquaman is that Zack Synder created me so i get to see all this awesome sh-t before anyone". Making this post even more exciting is that Momoa made mention of the upcoming DC FanDome event, which will likely bring more reveals about the Synder Cut release.
What do you think of the trailer? Let us know what you think