Held once annually on the first weekend of February, the John Street Show & Shine is a celebration of custom bicycles spanning a 100-metre strip mall in the Melbourne suburb of St Albans. Also including a car show focusing on the best of Americana, west coast, custom and vintage lifestyles, the event is a truly unique and well-loved day in the west.
Being the 10th and possible final event to be held in John Street, the crew at Saint Side wanted to ensure it was going to be something special. They decided to go with a ten pin bowling theme this year. So they turned to one of their good mates who custom built a 11 metre long bowling alley which was setup right down the middle of John Street.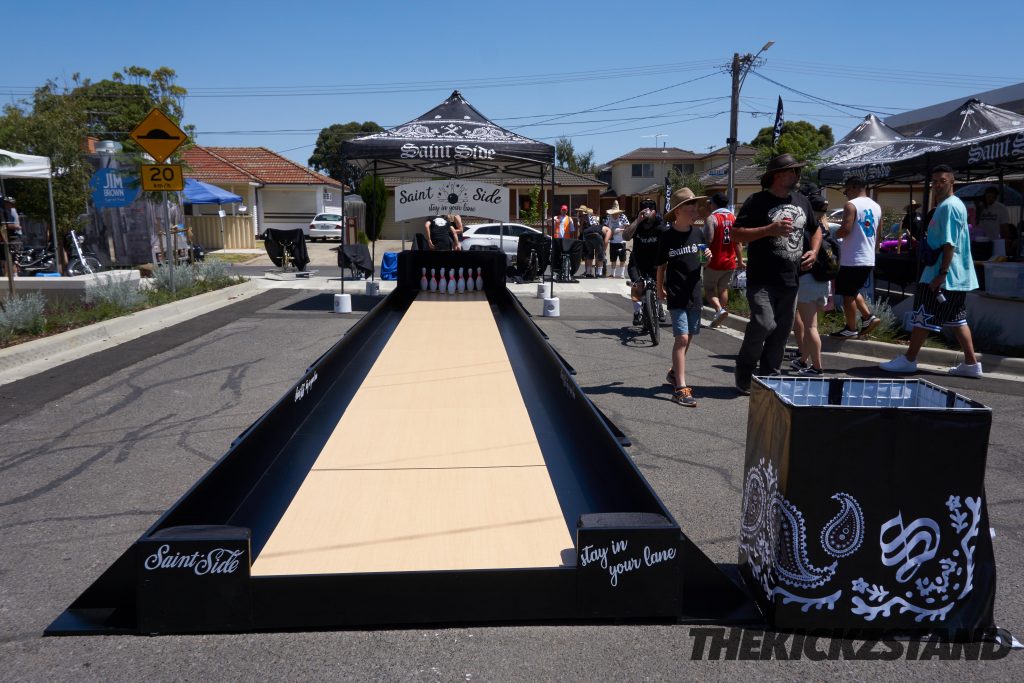 With some killer cars and some awesome built lowrider bicycles on display, the stage was set. The weather also brought some killer heat with the day topping out at 39 degrees it was going to be one long day. The crowds began rolling in early to ensure they could pick up some exclusive merchandise available through Saint Side.
Plenty of vendors out in force to ensure everyone was fed, hydrated and able to pick up some collectables as well. Some of the vendors that were supporting the event were 23 John Street cafe, Mean Muggin Studios, Lil Rollerz, St Burgs Food Truck, Drift Cadet, Nulon, Angel Grove Toys & Collectables, Jim Brown Cypriot Food Truck & Hangin With The Homies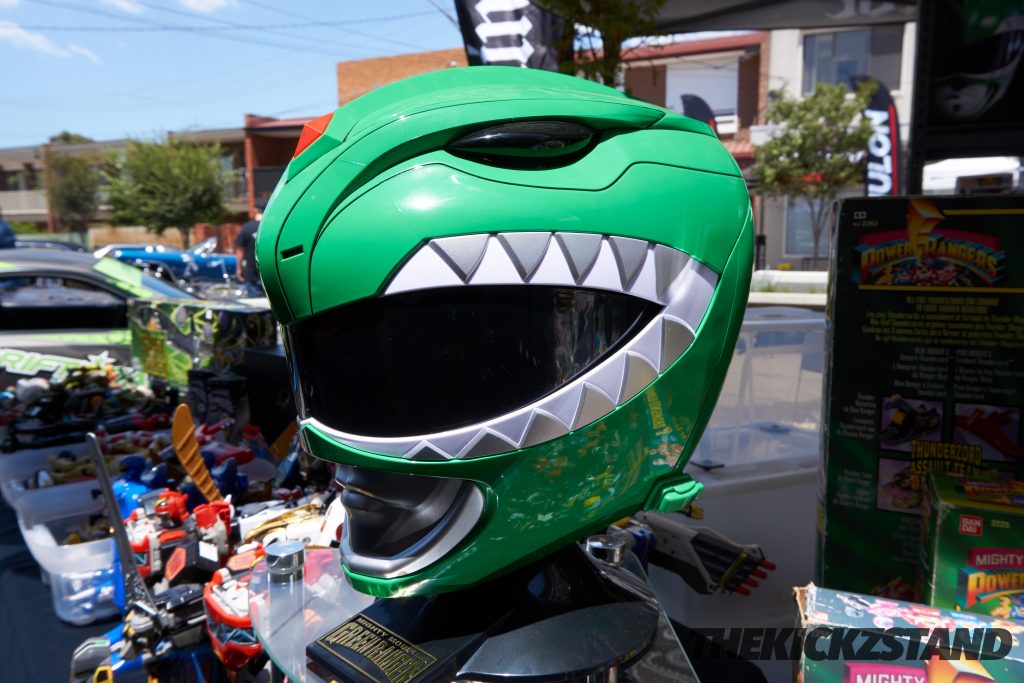 Overall the day has always been a huge success and has always been growing and growing. Unfortunately we are hearing rumours this could be the last one however due to council issues moving forward and the show has outgrown the area. We hope that the crew at Saint Side can organise their annual show each year as its always a fun day out and we highly recommend attending if you're in Melbourne.
Be sure to enjoy some more photos from the event below