Aditya Anugrah aka Adityalogy, our homie from Jakarta, Indonesia, a renowned lifestyle aficionado who has been shaping the Indonesian hype culture over the last decade, partners up with Parabellum Tactical Gear. This collaboration was a long overdue project that sees Aditya working hand in hand with Parabellum Tactical Gear, the forefront brand name that paved the way for the local tactical industrial movement in Indonesia since 2013.
Naturally, the collaboration will spur something mystical, practical & devilishly edgy akin to both parties' distinctive background. The Adityalogy x Parabellum® PHANTOM VRTX collection will consist of complete apparel & footwear line ups.
Design Principle
phan-tom /'fan(t)em/
noun – a spirit believed by some to visit the living as a pale, almost transparent
form of a person or other ghostly object.
vor.tex /'vor,teks/
noun – something regarded as drawing into its powerful current everything that
surrounds it with irresistible force
The design language of Adityalogy x Parabellum® PHANTOM VRTX truly reflects its name. A mysterious dark presence that lures everything around it not to be intimidated but rather to wander & marvel at its mystifying display. Tis the message that Parabellum translates directly from Adityalogy's own signature monochromatic style.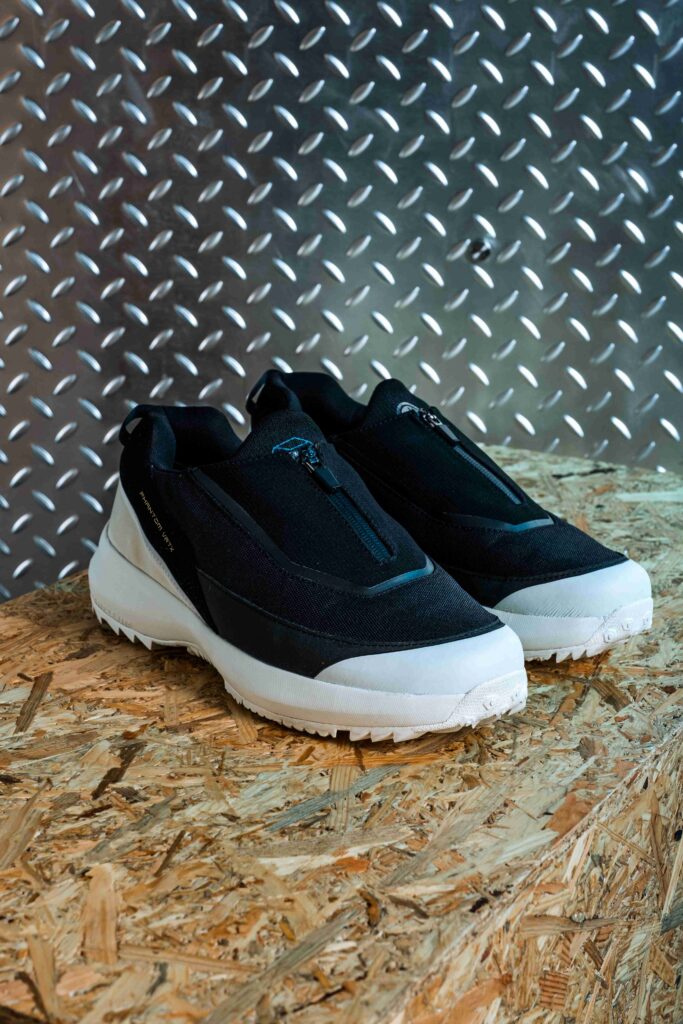 Emphasizing the darkness from the black colour to draw the collection's silhouette has been the ultimate blueprint since the sketching process began. A strong off-white base colour then added to disrupt & lighten the heaviness of the black to encapsulate a balanced lightweight feeling for the final look. Last but not least, straight clean lines were embodied to highlight the modern techno persona of the overall series.
The Adityalogy x Parabellum® PHANTOM VRTX will be releasing on the 29th of March and will be available at Parabellum Tactical Gear website. Make sure you subscribe to our newsletter to keep up to date! Stay tuned for more Parabellum features in the near future. For other previous sneaker features, please click here.