'We want to see the newest things. That is because we want to see the future, even if only momentarily. It is the moment in which,even if we don't completely understand what we have glimpsed, we are nonetheless touched by it. This is what we have come to call art.'
— Takashi Murakami
On a personal level Jeff, tell us about yourself?
Where do I start? I'm 33, born and bred here in Sydney. I've had pretty eclectic education. I spent some time studying Petroleum engineering, then Industrial Engineering before finishing a degree in Audio Engineering. I've painted or drawn for most of my life. Spent 5 years of my life playing in a deathcore band called 'To The Grave.' Sneaker wise, I guess the obsession started when I was a kid. My mum used to work for the executives of the Australasian branch of Reebok. We weren't exactly a well off family but they took a liking to me, so they always used to gift me all sorts of sneakers and clothing. The OG Shaqnosis was the first pair I really fell in love with, I just thought those lines and that contrast was just too dope.
I actually fell totally out of the loop with sneakers while I was playing my band, I owned 1 pair of black Vans Authentics and would wear them till I needed to replace them with another pair of the same thing. After leaving the band, a trip over to Japan rekindled the obsession and since then my collection has grown to somewhere around 220 pairs, mostly Jordans, Air Max 1s, with a few other runners and some Adidas Yeezy releases.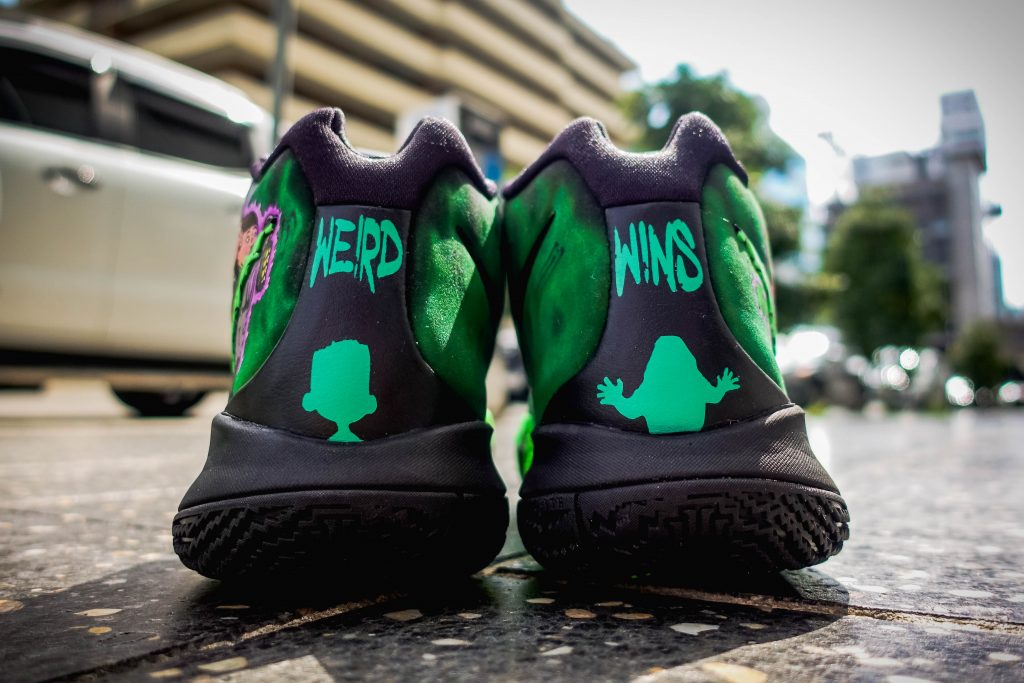 How did you get into this sneaker customs biz?
I've always been into having a creative outlet whether it was drawing, painting or music. I was always a pretty quiet, kept to myself sort of kid, so being creative helped fill the time. When I left my band and started getting back into sneakers, I started following a few different custom and sneakers art accounts on Instagram and started trying my hand at some of my own work. Initially, I was just doing simple edits in illustrator and photoshop until really started doing some research into what sneaker customising actually involved. I ordered a few paints and brushes and started out playing around on a pair of Air Jordan 7s. Obviously, that pair was a whole way less than average and will probably never see the light of day but I was hooked.

The first Sneakercon down in Melbourne was coming up and my nephew wanted to rock something different so I hit his triple white nmds with some navy Camo, not the most original idea but they actually ended up getting photographed and in the on foot round up article put out by Sneaker News so I was pretty stoked about that. After that I kept just doing simple pairs here and there for myself or friends before getting the chance to do a pair for Jerome Randle for the final Sydney Kings game that season.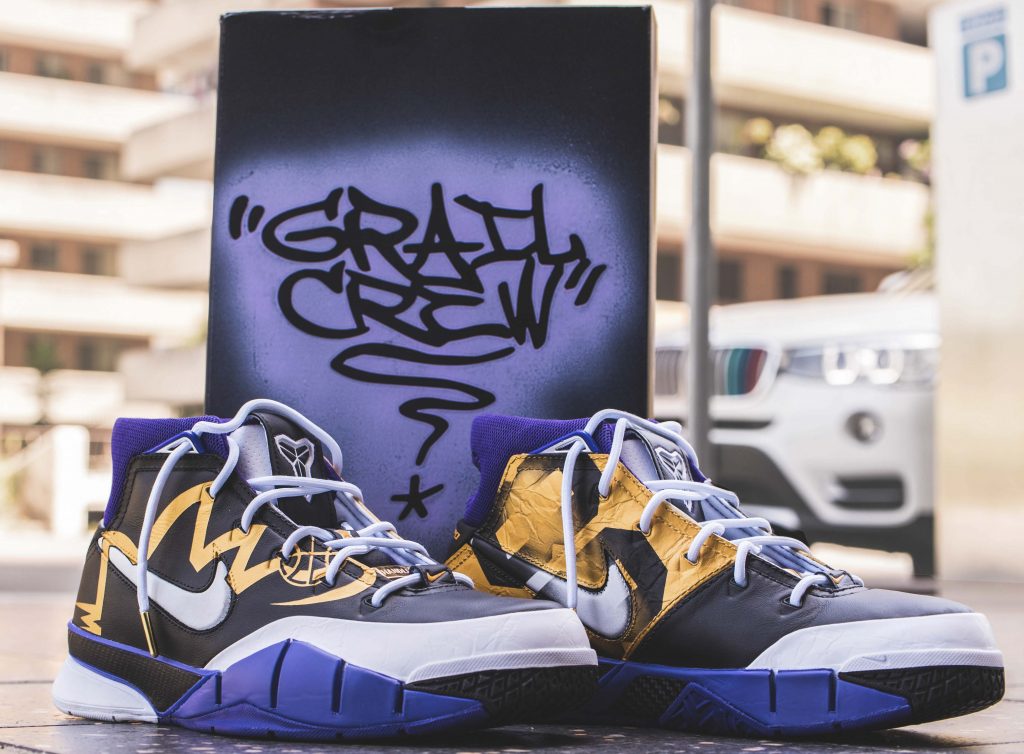 After all that though, that thing that made me think that I should actually try and do something with this whole customising thing was winning the 'Ace Of Customs' competition in the second Sneakercon in Melbourne last year. Since then I've been grinding doing more work, I kept the relationship with Randle going and ended up doing a few more pairs for this past season and now I'm working to possibly making this whole art thing a full-time gig.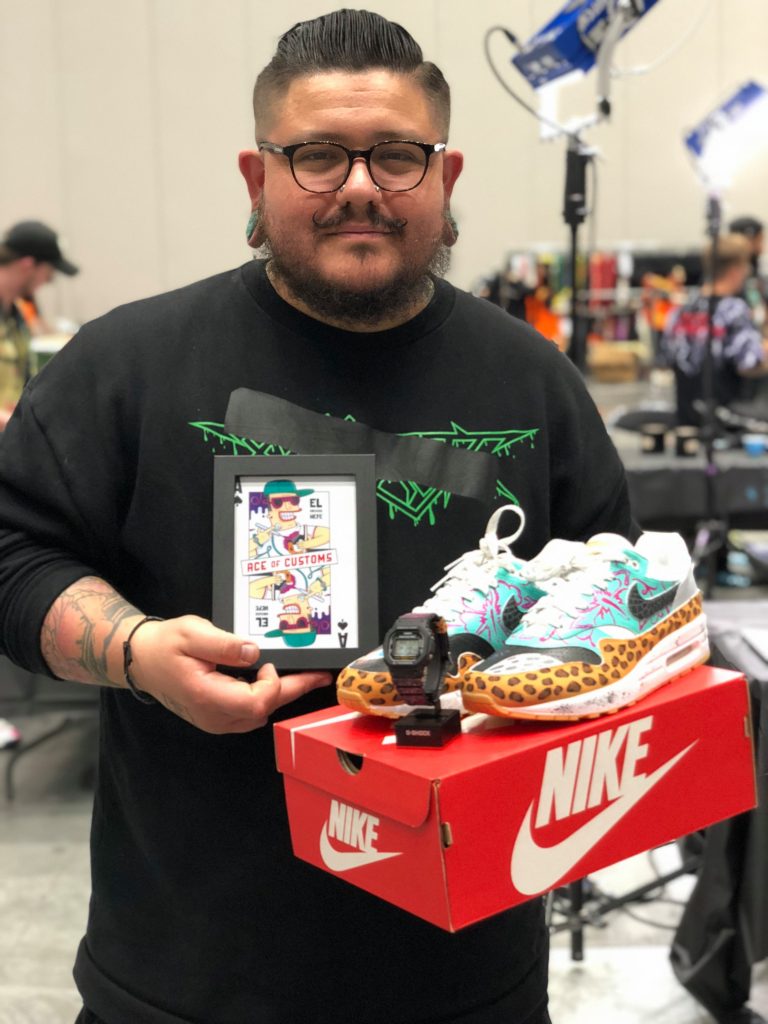 Inspirations?
I draw inspiration from a few different places. Music, other artists like Takashi Murakami, anime and video games. Stylistically I guess character work is where I have the most fun but I like the challenge of creating a pair thinking "what would it look like if artist X collaborated with brand Y", I've been working on how to do that with Basquiat but that's still a work in progress.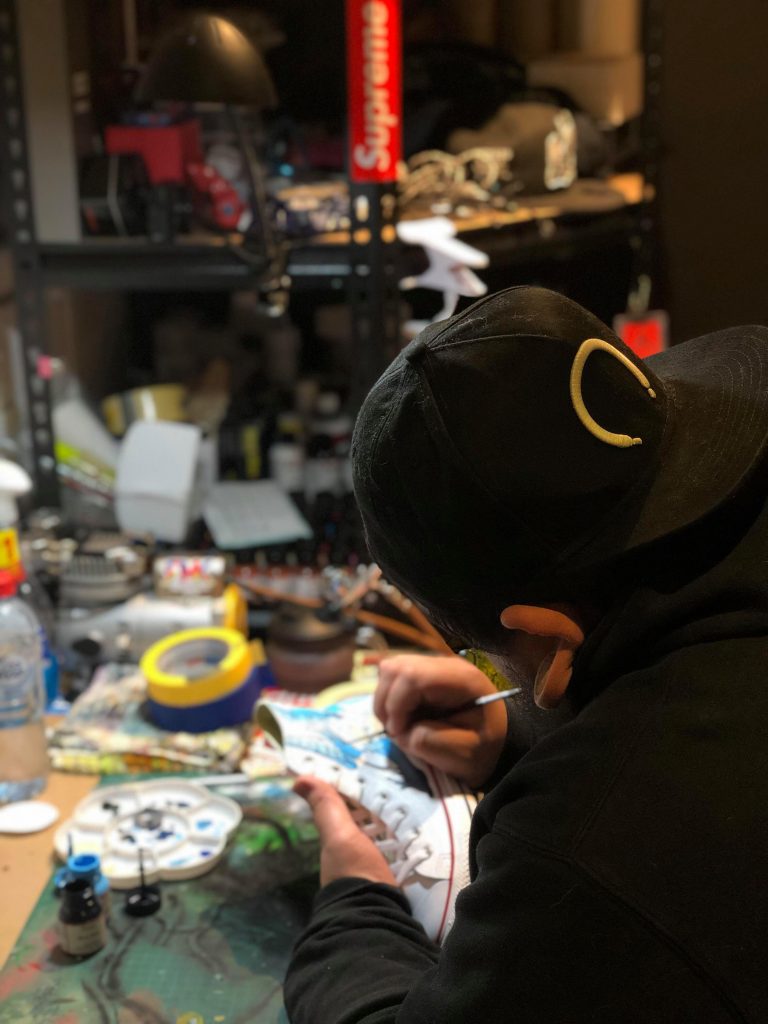 Future?

I guess the plan is to keep grinding and putting work out. I'm working on a website and looking to get working with some sporting teams. I'll be hitting the rest of the Its More Than Just Sneakers events this year to get my name out there, hopefully I'll be at some other event happening later this year too but I can't say much else on those at them moment. I've had a few early chats some other local custom guys about a special collaboration we might be putting together later this year, that'll be dope if and when it happens. Aside from that general world domination!!!