After the huge success and selling out of both artist and museum editions of the art toys at sneakertopia, tobyato and ActionCity collaborate together once again to relaunch a "Triple White" colourway of the sneaker stone lions art toy. These will be extremely limited with only 88 available. Each will be numbered individually.
The colourway mimics the "triple white" colourway of many sneakers, aiming for a neutral and accessible collectible, which is an important part of tobyato's body of work. This new colourway launches with a physical signing session on the 26th of August with an online release thereafter.
This also marks the first time that the Sneaker Stone Lion Art toys will be available outside of tobyato's home country, accessible internationally, via ActionCity's online store.
THE STORY BEHIND THE DESIGN
In Asian culture, stone lions placed at the entrances of buildings usually serve as guardians, often welcoming guests as they arrive. The lions come in pairs, a male and female, representing balance and harmony.
Art served as a gateway for tobyato into sneakers and, by extension, broader street culture. Here, the tobyato presents his own remix of the classic stone lions, merging the bodies of the lions with sneaker parts such as shoelaces, shoe tongues and stitching.
These Sneaker Stone Lions serve as an embodiment of his "welcome" and entry into street culture that he's grateful to experience as an Artist.
tobyato Sneaker Stone Lions – Debut at Sneakertopia Asia
First debuting as life sized sculptures at the entrance of the Singapore edition of sneakertopia, held at the iconic Art Science Museum in Singapore, the Sneaker Stone Lions greeted and welcomed guests into the Sneaker exhibition space.
3 hand painted art toy variants with custom wooden box priced at S$1,500 was launched and sold out on the exhibition opening day, following which, a museum edition of 50 pieces, priced at S$400 subsequently sold out at the end of the sneakertopia exhibition.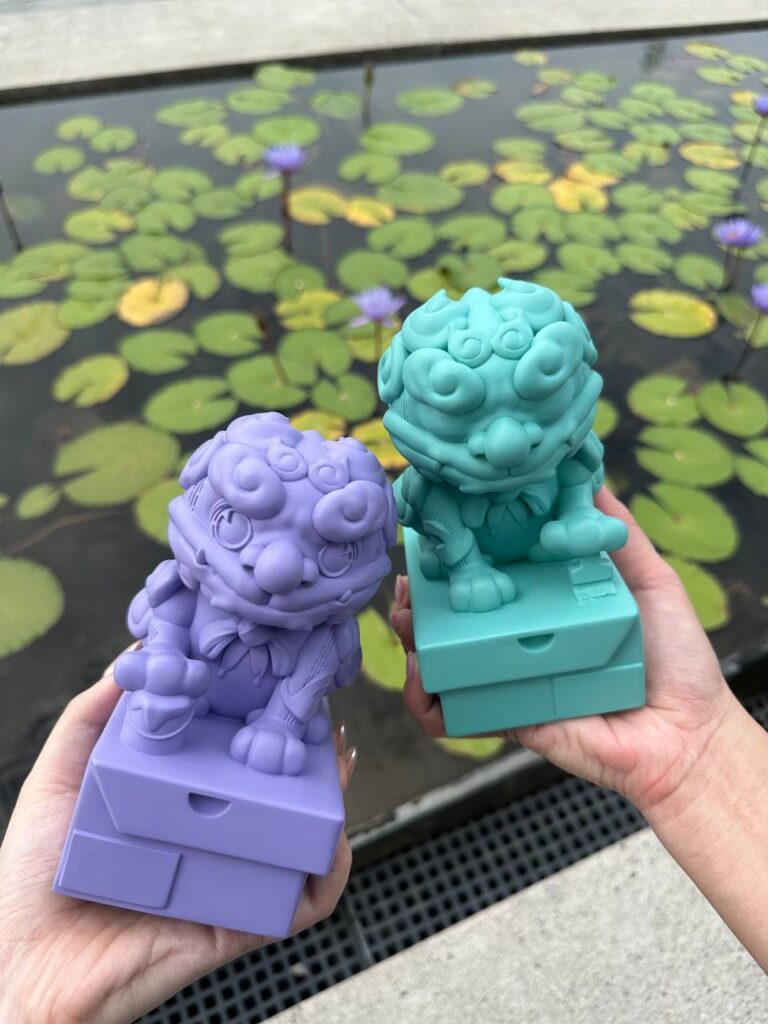 The tobyato x ActionCity 'Sneaker Stone Lion' will be available today instore at the tobyato dumpling shop: CO PLAY Plaza Singapura for S$208. Artist signing sessions will be from 2pm to 5pm. Online launch will be on the 30th of August via the ActionCity online store https://www.actioncity.com.sg/collections.
Make sure you sign up to our newsletter, so you can stay up to date! For other tobyato features click HERE and for other sneaker features, click HERE.