Mizuno Japan is back with a new mita sneakers Mizuno "MTXIX" Collaboration. This silhouette was first released in 1995 as the third series of the Mondo line, which represented as a performance running sneaker for the Mizuno brand.
Fast forward to 2020, Mizuno Japan and mita sneakers collaborate once again with Japan's leading baseball player, Masahiro Tanaka. Tanaka is also a pitcher for the New York Yankees.
"MTXIX" refers to Masahiro Tanaka's "M" and "T" initials, which is Tanaka's number 19.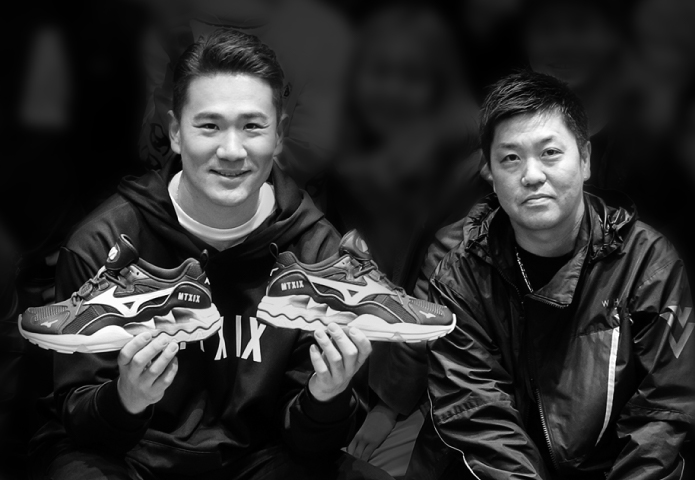 The "MTXIX" sneaker features black uppers which are made up of a series of mesh, leather and rubber materials. This offers a comfortable form-fitting build while enhancing support and durability. The sneakers has a soft neoprene tongue, complemented by tonal laces and black leather eyelet panels. Mizuno branding is placed at the lateral sides of the forefoot and breathable mesh fabrics at the toebox.
The insole has the official Mizuno and mita sneakers 'MS' logo and below the logos is the sneaker's nickname "MTXIX" printed in the same colours as the 'Runbird' feature below. The insole was specially designed by Shigeyuki Kunii.
An awesome feature that Mizuno has added to this sneaker is the velcro-lined side stripes that allow the wearer to alternate between black, purple, yellow, red and pink colored Mizuno 'Runbird' logos.
Final touch on the heel is a embroidered image of Masahiro Tanaka on the right and "MTXIX" on the left.
Release date will be on the 25th of April. Sizes available will be from 23cm (US5) to 30cm (US12). Priced at ¥21,000 (excluding tax) and will be available only online at mita sneakers and Mizuno Japan.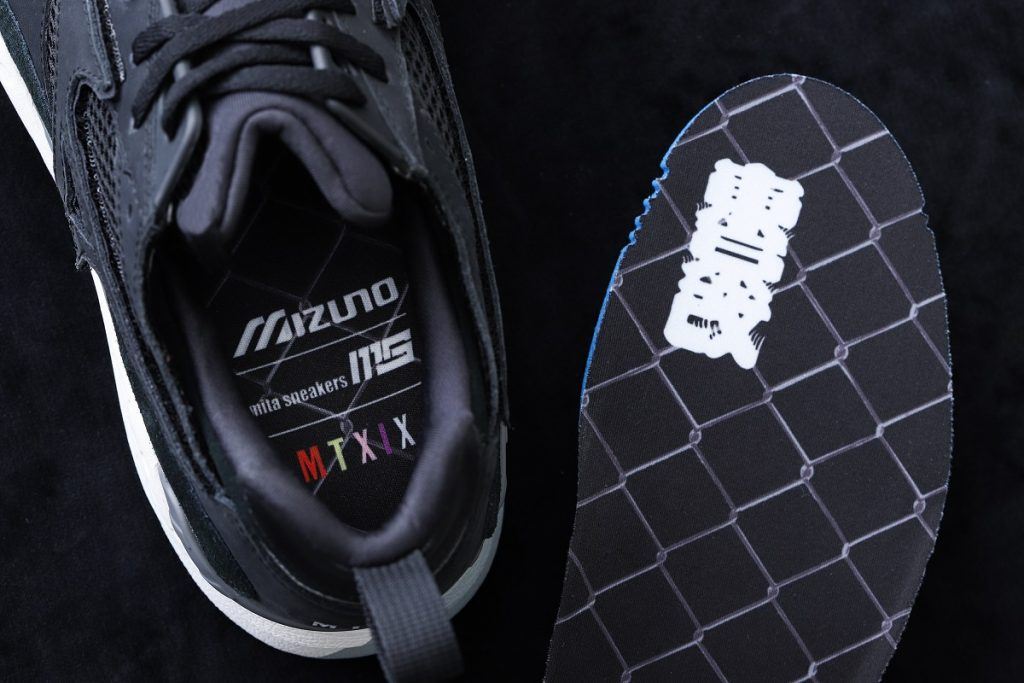 mita sneakers are really making a statement in 2020. Do you prefer this mita sneakers Mizuno "MTXIX" Collaboration or the Gel-Lyte III OG "Trico 2020"?