Released in the year 2000, the Saucony Grid Web epitomized the seismic style changes rippling through the athletic goods industry at the turn of the Y2K millennium. Conservative minimalism was suddenly on the outer, replaced by oversized 'cushion' monsters with thumping mid-soles and kinetic uppers.
The Grid Web clearly did not subscribe the architect Mies van der Rohe's 'less is more' design philosophy. The beefy upper laid an organic web cage over wide-open sports mesh. Graphical strikes race across the toes and heels, a motif that suggests bountiful speed. Gradient fades on the Saucony logo and webbing added extra doses of panache.
Release date is 26th of July 2019 and retail will be $200 AUD.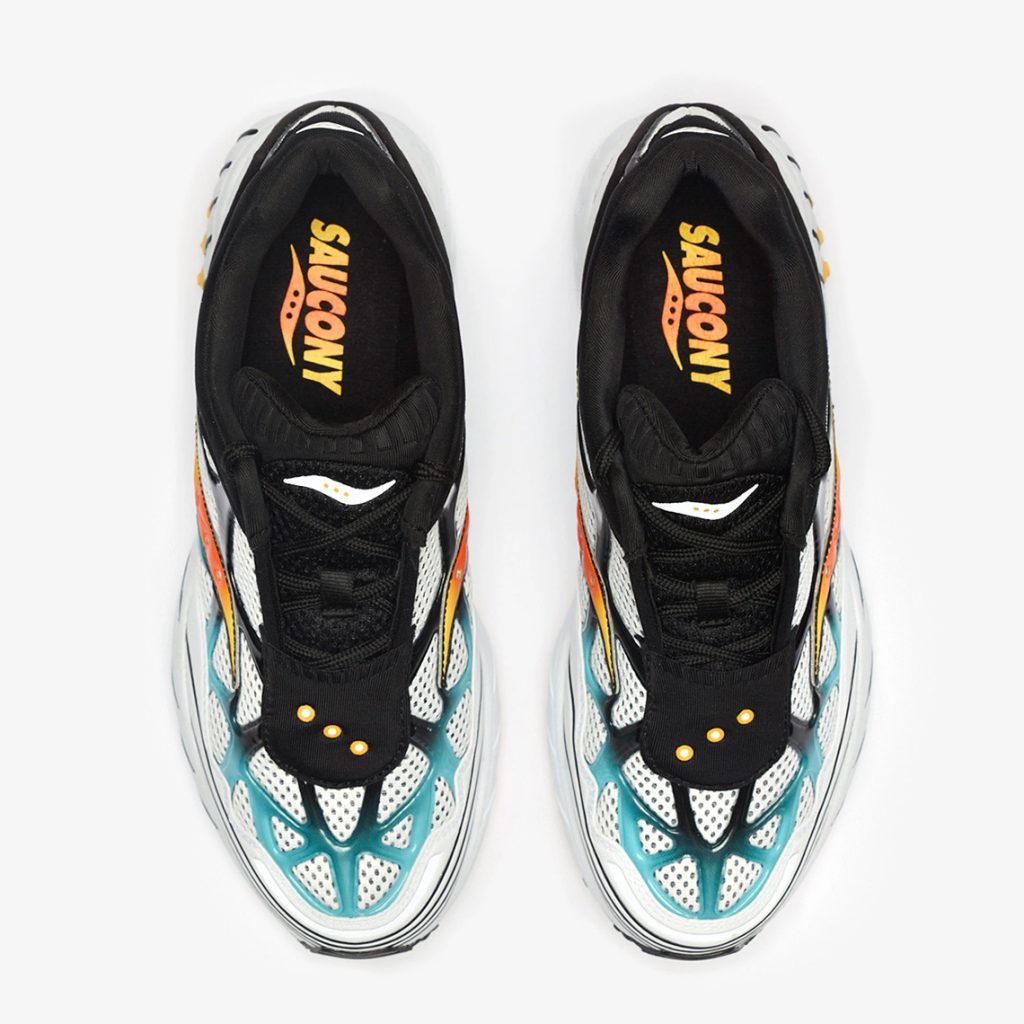 Saucony Grid Web will be available at:
NSW
Above the Clouds
Sneakerrise
HYPE DC Stores: Pitt St Mall, World Square, Burwood and Broadway
VIC
Up There
Subtype
1st Product
HYPE DC Stores: QV Melbourne, Chadstone, Emporium and Melbourne Central
QLD
HYPE DC Albert St
WA
HYPE DC Carousel
SA
HYPE DC Rundle Mall
New Zealand
HYPE DC Queen Street (Auckland)