Levi's® teams up with New Balance for a Made in the USA sneaker. Levi's® and New Balance are two brands that have a lot in common. Both are historic American companies founded on the premise of finding a solution to a problem, insoles for New Balance, durable coveralls for Levi's®. Both have iconic products with 500 in the name, the 574 sneaker for New Balance and the 501® jeans for Levi's®. It made sense that these two great American brands would finally come together on a collaboration.
The two brands have created a special edition Levi's® x New Balance 1300 sneaker. Celebrating the traditional NB 1300 silhouette, which this year celebrates its 35th anniversary. The shoe is constructed using a combination of Levi's® back patch-colored suede and deadstock White Oak XX52 denim, which was provided by Levi's® from their limited stockpile. The White Oak Mill, which closed its doors at the end of 2017, was one of the last manufacturers to produce selvedge denim in the US. The New Balance 1300 is manufactured in Skowhegan, Maine which is one of the five New England manufacturing facilities that New Balance owns and operates. The combination of the two makes the Levi's® x New Balance 1300 a must-have, authentically American sneaker.
Other details include orange accents, including a Levi's® Orange Tab on the outside left foot, a White Oak woven label on the shoe tongue, and a special hang tag with a "Levi's® for feet" logo, inspired by graphics from the New Balance and Levi's® archives. The Levi's® x New Balance sneakers also come in a special edition Levi's® for feet and New Balance® orange and tan collector's box.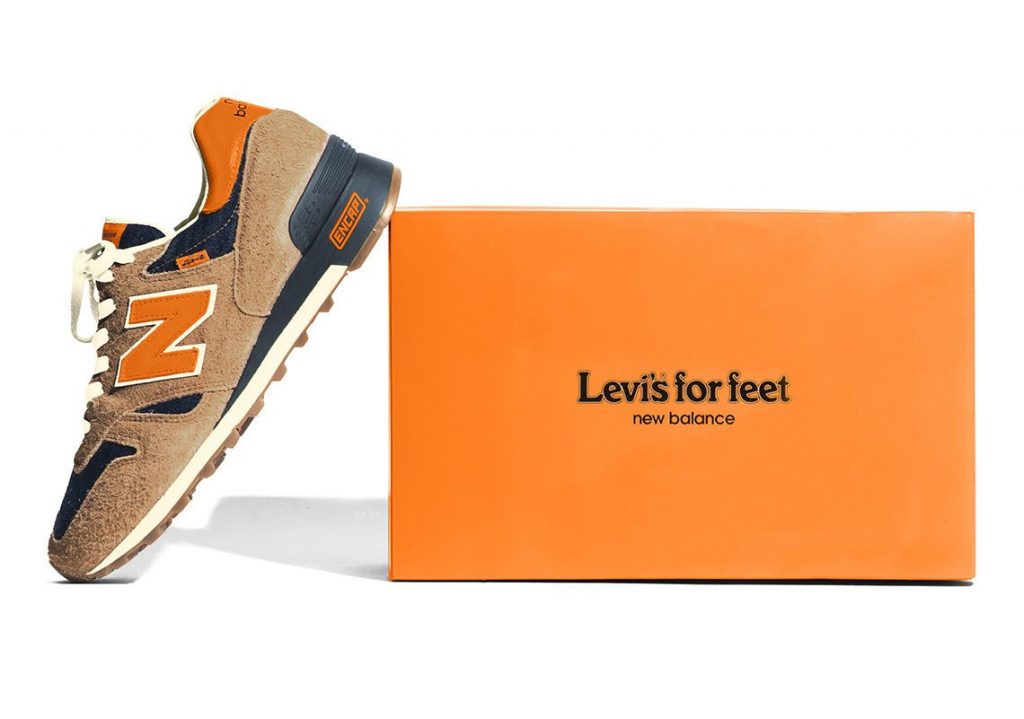 These will be available on levis.com.au, newbalance.com.au, Above the Clouds (Sydney) and Up There Store (Melbourne) from tomorrow Friday the 24th of April 2020