Puma basketball has been experiencing a resurgence of sorts. The last two years brought hoopers some memorable performance on court kicks from the company with the leaping cat logo. They started us off with the Puma Clyde Court Disrupt and followed up with the fan favourite Puma Clyde Hardwood. The man responsible for masterfully combining Puma's heritage DNA with the lastest RS (Running System) is Puma Hoops head designer Jeremy Sallee. Check out his sketches and current projects at his instagram account @jeremy.sallee .
Since then Puma hoops hasn't looked back and it's latest offering in collaboration with hiphop legend J.Cole — the Puma RS-Dreamer looks to be another street and on-court banger. Spotted in late 2019 on J.Cole's feet during, the RS-Dreamer kept the online sneaker community abuzz for months until it finally made its official debut on the feet of NBA players Kyle Kuzma and Marcus Smart during the NBA 2020 bubble in Orlando.

We were fortunate enough to get our hands on the sold-out RS-Dreamer x Super Mario 64 collab and give it a proper run on court. Check out our review!
FIT: 4/5
The uppers are made up of a combination of breathable textile mesh, suede and synthetic leather. A unique lockdown feature of the RS-Dreamer is the horizontal cord that runs along one end of the midfoot, heel and the other side. It's meant to combine with the present conventional lacing system to pull your heel in further for a complete lockdown. Suede panels are also strategically placed on both sides of the forefoot, providing containment during quick movements and stops. We found this to be very impressive for a mid to low top ball shoe. They fit true to size.
CUSHIONING: 3/5
A combination of ProFoam and RS Foam is the primary setup used for cushioning. Despite the blocky midsole, on court feel is very excellent. Perfect for guards and small forwards. However, we did find the responsiveness of the set-up quite lacking. If we have any gripe with this sneaker it was this. Don't get us wrong. It does its job, but perhaps this is something Puma Hoops can improve upon its next basketball performance release.
TRACTION: 4/5
A reliable tough and durable solid rubber compound was used for the outer sole. A unique feather design was used to create the traction threads that runs upwards in the forefoot medial area. They provide a very stable push-off base for quick lateral explosions. They did quite an excellent job of gripping both hardwood and concrete surfaces.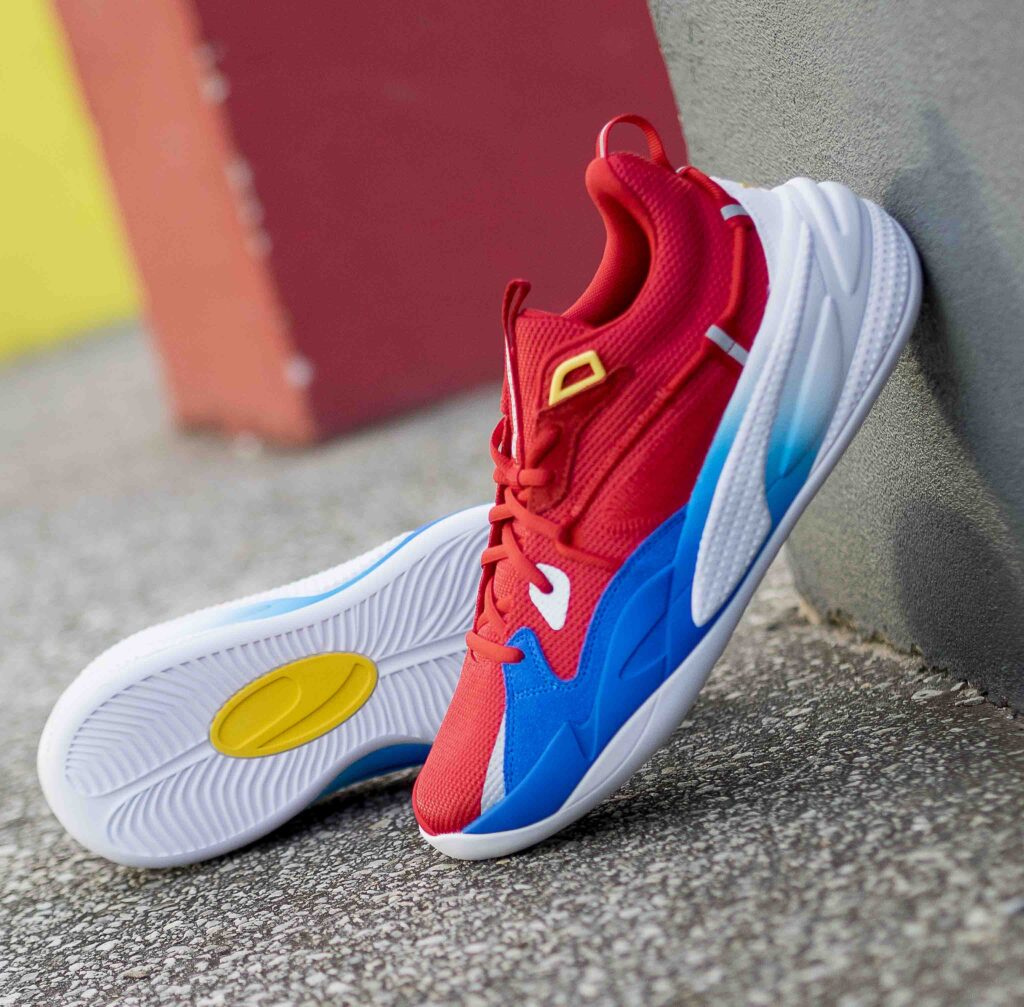 LOOKS: 5/5
This is were the RS-Dreamer earns its stripes and perhaps its place in the top ten sneaker releases of 2020. It's been ages since the top 2 brands have come up with a certified head-turner ball kicks. It's no wonder the RS-Dreamer has been constantly selling out during release day. From the inconspicuous form stripe on the midsole, the fun hits of 3M, the feather traction down to the other dope colorways that have come out, they are indeed a certified dope sneaker. Puma Hoops and J.Cole did an amazing job with the sleek and modern design of the sneaker all the while paying homage to its roots.
OVERALL: 4/5
Puma just needs to get back to the lab and improve their cushioning formula and we guarantee the RS-Dreamer will be in the conversation for the top basketball performance sneaker of the year. Coming in at $170 AUD, the price is definitely on point. The design element and versatility is head and shoulders on what's currently out there. And with more fire colorways coming, the RS-Dreamer is set to be a staple street and court wear.

Keep checking puma.com.au and footlocker.com.au for restocks and new releases!