A few days ago (sorry for the delay in getting this out), Google held its annual Launch Night to unveil some tasty new products about to hit the market later this year. Normally we see a new Pixel Phone, however this time we saw that plus some new products.
Google revealed the new Pixel 5 alongside the Pixel 4A 5G, Google Nest Audio and a new Chromecast with Google TV embedded. Unfortunately this year, there was no Pixel 5 XL which was a bit of a disappointment to those wanting larger phones.
The Pixel 5 has definately got people talking. Its somewhat of an upgrade to the Pixel 4 but in other ways a downgrade according to a few experts like TechRadar. Lets get into the Pixel 5 now so you can make your mind up!
The Pixel 5 is set to hit shelves from October 15th 2020. Pricing is what you would expect from Google $699US, £599 or $999AUD. The phone will come in only two colours that have some odd names. Sorta Sage (a green colour) and Just Black (yep…its Black!). The body of the phone is made from recycled aluminum, which is notable as most phones on the market have a glass or plastic back.
The phone is IPX8 water-resistant, weights only 151 grams and has dimensions of 144.7 x 70.4 x 8mm. The Pixel 5 comes with a 6″ Full HD Display with a resolution of 1080 x 2340, which is 432 pixels per inch. Its an always on display along with being an OLED panel. While the phone doesnt have 120hz refresh rate like some of the more high-end iPhones & Galaxy Phones, Google has gone with a 90hz refresh rate to keep it nice and smooth and fast. Charging is done via USB-C port at the bottom and the 3.5mm headphone jack has gone from this model as most phones are heading down the wireless headphones path.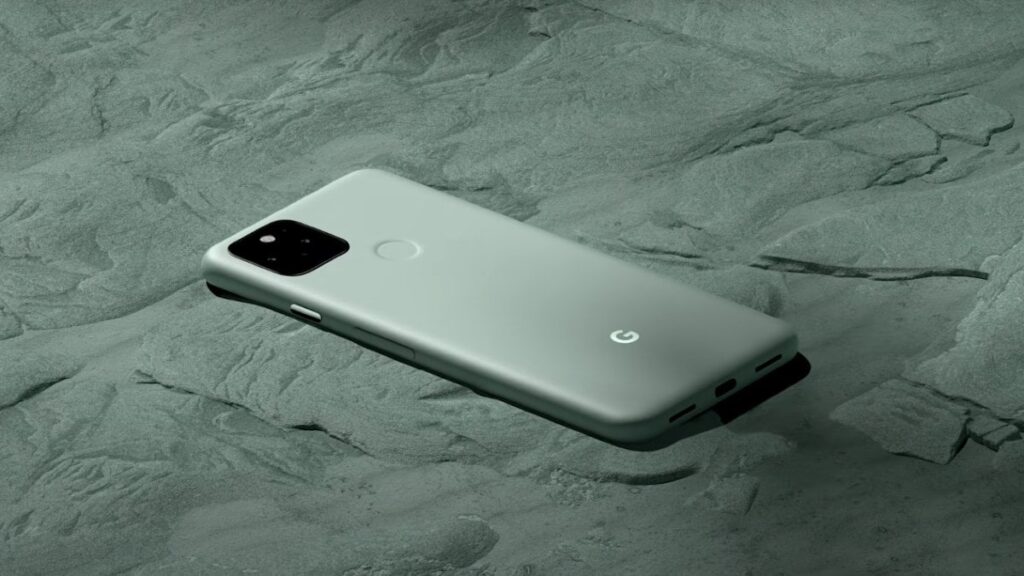 One feature missing from the Pixel 5 is the 3D Face Unlock that was housed in the top bezel on the Pixel 4. Google has opted for the simple fingerprint scanner on the rear of the phone. The Camera on this model features a 12.2MP dual-pixel shooter along with a 16MP ultra-wide shooter. This replaces the telephoto shooter on the Pixel 4. Google's impressive Night Sight & Portrait Modes return.
There's 8GB of RAM in the phone along with 128GB storage. No microSD support on this one and Google hasnt announced any plans for more storage. A 4,080mAh battery powering the phone in which Google claims will last a full day from a single charge is a bit of an upgrade from the Pixel 4.
So Google Fans, let us know what you think of this phone? Will you upgrade you're current one or wait for something out?