ION Orchard celebrate its 10th Anniversary with an exclusive collaboration with G-Shock and Singapore artist Jahan Loh. The limited edition box-set comes in a sleek metal case, housing the iconic DW-5600 timepiece and an accompanying spaceman figurine.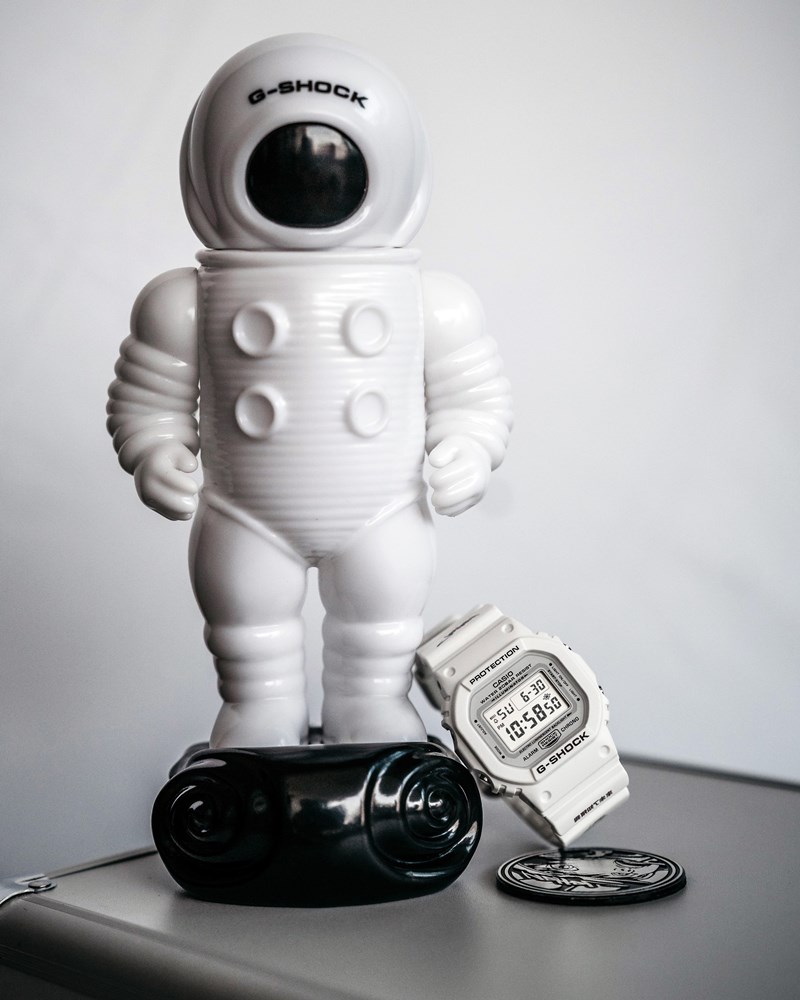 Who is Jahan Loh?
Jahan Loh's passion for street art started in the early '90s. Since then, his style have evolved into an amalgamation of street and contemporary art. An artist of many labels, an agent of counter culture, Jahan's visual language places him at the cultural crosshairs of the east and west, and of fine art and street art. Jahan was also one of eight Singaporean street artists selected for 8Q-RATE, the opening exhibition of Singapore's 8Q museum in 2008.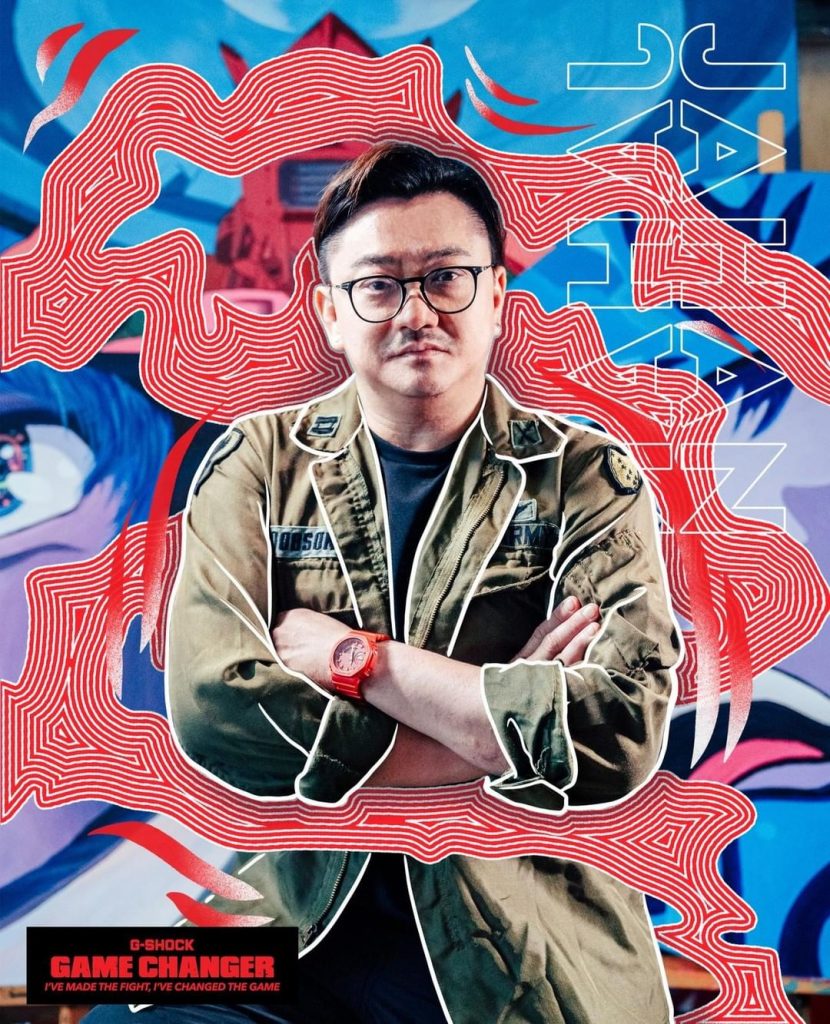 Adorned with tropical leaf-inspired patterns in white and cool grey tones, the DW-5600 piece brings to mind the lush greenery of past plantations found in Orchard Road back in the day. Together with a spaceman figurine (created by Jahan and affectionately named Rize) and a tagline "I Have Seen The Future" printed on the watch band, the design reflects the futuristic present of ION Orchard and is a testament to the growth of G-Shock in decades to come.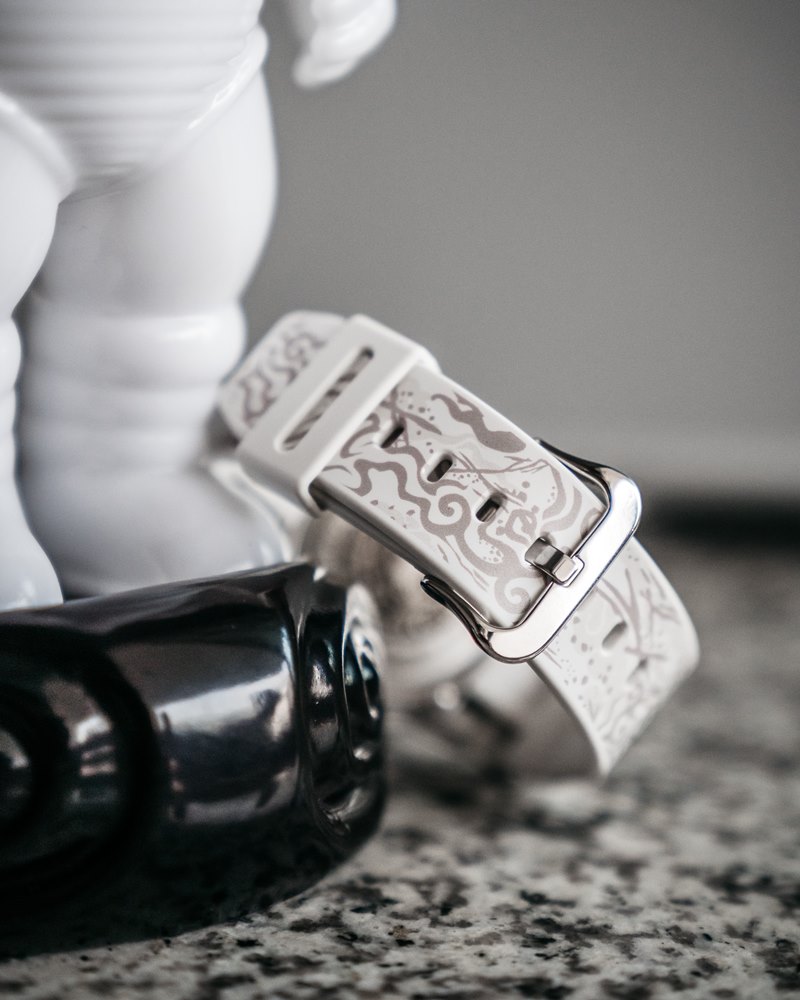 The G-Shock x Jahan Loh collaboration box-set (only 50 available) will retail at S$399, exclusively at ION Orchard from the 17th of August 2019.