Could Rush Hour 4 be on the cards? From what we have seen earlier today, it appears Chris Tucker has posted on his instagram hinting that after years of rumors flying around that Rush Hour 4 would be made, it in fact looks like it will be.
In the photo posted below it shows both Chris Tucker and his co-star Jackie Chan holding up 4 in a photo together which could lead to an official announcement in the coming days of Rush Hour 4 being made.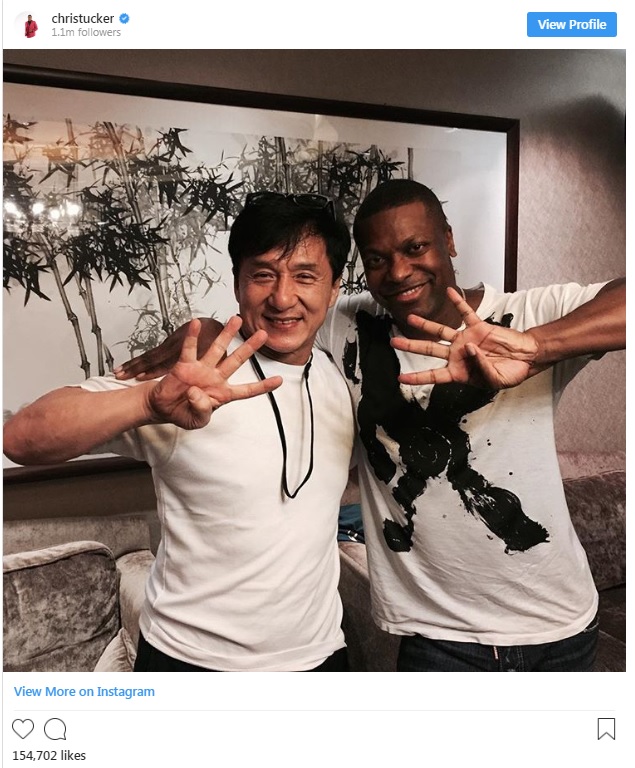 It's been 12 years since the duo teamed up with Rush Hour 3 coming out in 2007 and it was a bit of a bomb at the box office which only brought in $258 million on a budget of $140 million.
What are your thoughts on this? Will this be good or has the franchise ran its course?