On Wednesday, Marvel Studios released the first teaser trailer for the Captain Marvel sequel, giving us the best look yet at the upcoming blockbuster. The Marvels will feature Captain Marvel (Brie Larson), Monica Rambeau (Teyonah Paris), and Ms. Marvel (Iman Vellani) on an intergalactic adventure that has something to do with Ms. Marvel's bangle. We got to see a brief tease of what's to come during the season one finale of Ms. Marvel, where Captain Marvel made a brief appearance in the series' mid-credits scene.
In The Marvels, following the events of Ms. Marvel, Carol Danvers / Captain Marvel (Brie Larson), Kamala Khan / Ms. Marvel (Iman Vellani), and Monica Rambeau begin swapping places with each other every time they use their powers and must team-up to figure out why. The film will also see the franchise returns of Samuel L. Jackson, Saagar Shaikh, Zenobia Shroff, and Mohan Kapur.
Zawe Ashton appears to be playing the villian in this movie. She's affiliated with the Kree and the movie's description mentions a "Kree revolutionary," which would make a lot of sense seeing her rocking a staff like Ronan the Accuser from Guardians of the Galaxy. The wormhole we see Captain Rambeau touch at the beginning of the trailer is supposed to be linked to this Kree technology as well. So, it's all coming together now!
As a nice bit of icing on the cake, Ashton's baddie has one of the bangles that amplifies Ms. Marvel's powers on as well. So, all of the tendrils of the MCU are touching this one. We've got cosmic angles, Kamala's weird multiverse related powers, and S.W.O.R.D. (or SABER possibly?) ties to Earth stuff. Between Guardians of the Galaxy Vol. 3 and The Marvels, cosmic fans are in for a treat this year.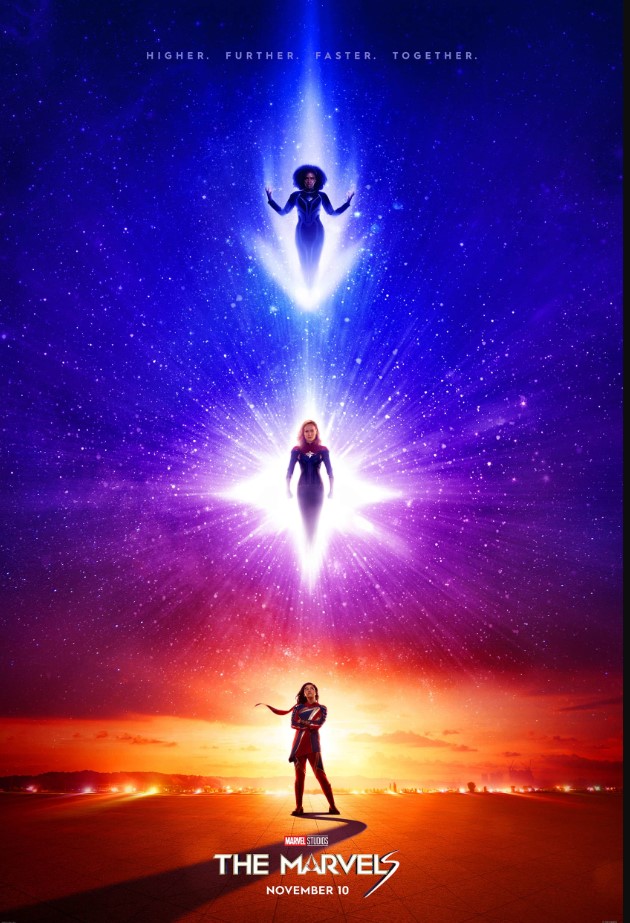 The Marvels is set for cinema release on November 10th 2023. What did we think Marvel fans?