Burn City brought the HEAT at the 'It's More Than Just Sneakers Tour' – a melting pot of sneaker culture, fashion, food, music, and fun with exciting prizes for all!
The Kickz Stand's 'It's More Than Just Sneakers' lifestyle tour at Coburg Town Hall in Melbourne was a huge success, drawing crowds of Melburnians and sneakerheads from in and out of state. Attendees brought their freshest kicks and fits to celebrate all things related to sneaker culture.
There were also many amazing sneakerheads in attendance, showing off their dope sneakers and fresh style. It was a day filled with fun, excitement, and a true appreciation for the sneaker lifestyle.
Step up to the eBay Australia booth and take your shot at the arcade-style Pop-a-Shot basketball game! Winners get to pick a sneaker of their choice as their prize. It's all about the fun and excitement, with a line of enthusiastic people waiting for their turn to play!
Fuel up with the saucy kicks of these sneakers and top it off with a delicious Gorilla Burger from the food truck! The perfect combination for a satisfying meal on the go.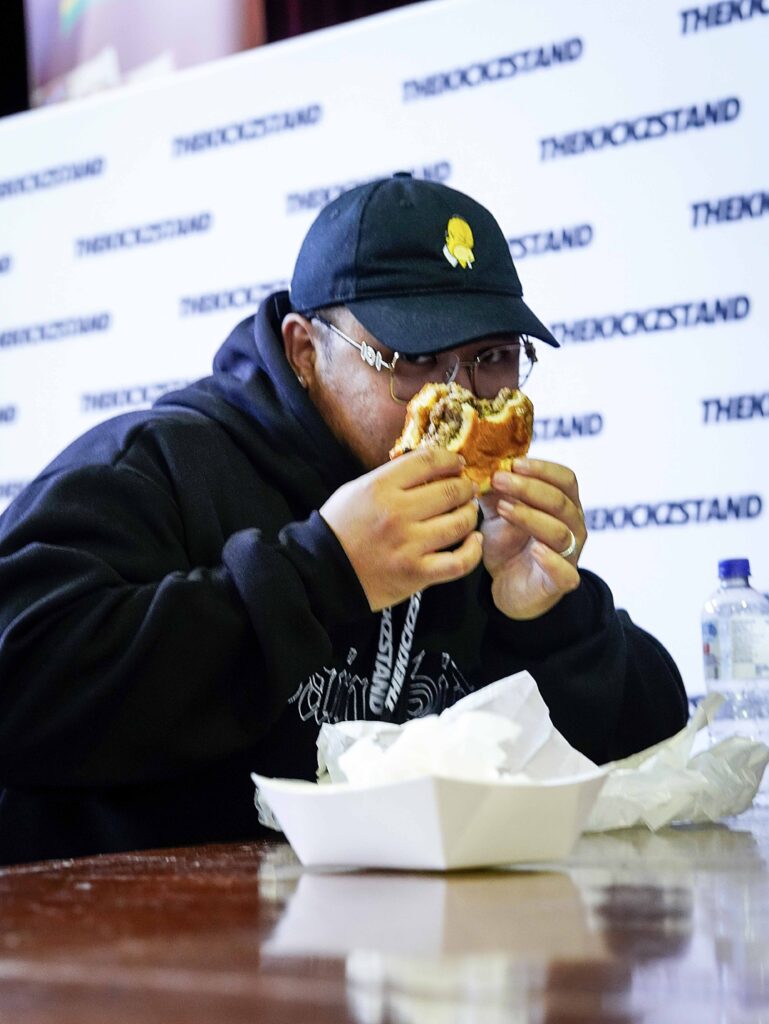 Check out some of the amazing sneakerheads that came to our event, rocking their dopest sneakers and freshest fits! From classic Jordans to the latest runners, these sneaker enthusiasts know how to turn heads. Who says style and comfort can't go hand in hand?
Indomie Australia also made a spicy impact at the event with their arcade claw booth and unique prizes. Attendees had the chance to win special Indomie merchandise and other prizes by using the claw to pick them up. Indomie's presence added to the overall excitement of the day!
We want to thank our amazing sponsors for their continued support in the event which is growing year by year. Here is the list below, be sure to give them a follow:
AFEW Goods (Germany) – @afewgoods_
ASICS Sportstyle Australia – @asics_sportstyle_au
CARNIVAL (Thailand) – @carnivalbkk
Cosmonauts Spacewear (Indonesia) – @cosmonautsspacewear
Crep Protect Australia – @crepprotect_au
eBay Australia – @ebayau
Foot Locker Australia – @footlocker_au
G-Shock Australia – @gshockoz
Indomie Australia – @indomieau
Jarritos Australia – @jarritosau
Kicks Kase – @kickskase
LaceSpace – @lace.space
Limited Edt (Singapore) – @limitededt_sg
Monster Energy – @monsterenergy
Rhypla Builds – @rhypla
Saucony Originals Australia / New Zealand – @sauconyoriginalsaunz
Secret Fresh (Philippines) – @secretfreshph
Stance (USA) – @stanceofficial
Sunlight Station Australia – @sunlightstationaus
The Sneaker Laundry – @thesneakerlaundryau
Under Armour Australia – @underarmourau
2K Australia / New Zealand – @2k_anz
361 Degrees – @361australia
Next Stop: It's More Than Just Sneakers Brisbane event coming on the 10th June see our Facebook event for more information.
For more details about vendor bookings or entry tickets, head over to our website https://www.thekickzstand.com.au/imjts. Make sure you sign up to our newsletter, so you can stay up to date! For other It's More Than Just Sneakers or other Event features, click HERE.