About 3 weeks ago when we were in conversation with Koji (Creative Director of atmos), he told us that there will be a few more atmos collaborations coming out this year.
2 days ago Koji posted an Instagram picture of the upcoming "Animal 3.0" Nike Air Max 1.
Last night Hommyo (Founder of atmos) drops on his Instagram exclusive pictures of the "Animal 3.0" collaboration with Nike. Looks like we are getting 3 animal print Air Max 1's – Tiger, Leopard and Giraffe.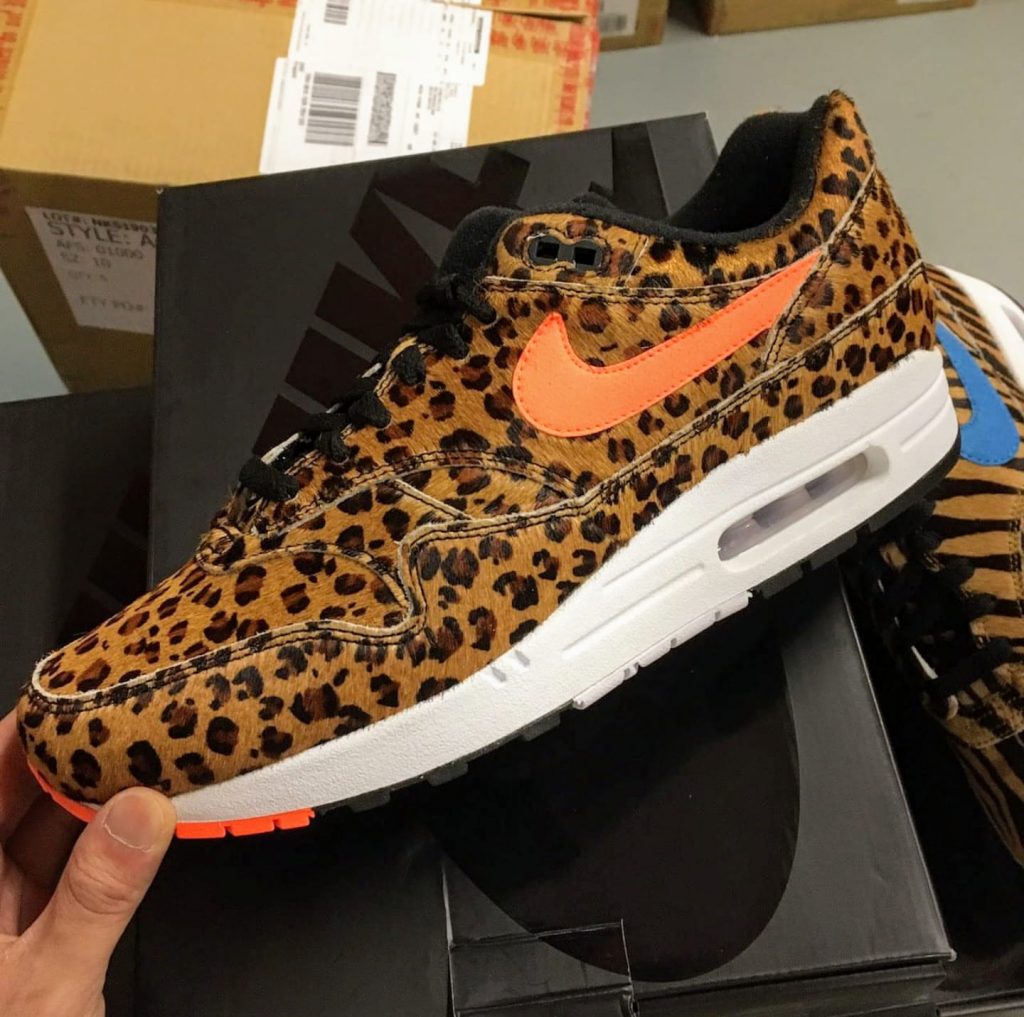 Stay tuned for more details of this collaboration.