It's no secret anymore that there has been a resurgence in the Puma Basketball line. Spear headed by Puma Basketball head designer Jeremy Sallee, hoopers and sneakerheads alike have taken a huge notice. While the fusion of modern-heritage designs have been fire, we've always felt that there could've been more room for improvement in the cushioning department. Well our prayers have been answered. Literally, designed and inspired from a performance standpoint, it is a no surprise, that the Puma Clyde All-Pro worn by the likes of LaMelo Ball and Kyle Kuzma, has taken the title of 2020's best basketball performance sneaker.
FIT: 5/5
MATRYXEVO technology compromises the uppers of the Puma Clyde-All Pro. It is a compound mixture of a durable, lightweight and breathable mesh that is made in France. It's made of the same materials used in bullet-proof kevlar. We found it to be form fitting out of the box, snug and supportive where you need it the most and stretch-free in high impact zones. Strands of the material are also used as the speed lace loops of the kicks. Also, a hidden TPU heel-counter added containment to our foot. We experienced no dead spaces and foot slippages while testing the Puma Clyde All-Pro. They fit true to size and we recommend going half a size up for wide footers.
CUSHIONING: 5/5
This is where Puma Basketball took a huge leap forward in terms of performance. Somehow the newly tweaked PROFOAM+ is light years ahead of its predecessors in terms of overall feedback and responsiveness. On top that, an additional layer of cushioning has been added on the heel via a boost like PEBAX PUCK. The ride has been simply amazing. From heel to toe transitions to high impact landings, the cushioning set-up does its job magnificently. Simply one of the best set-ups if not the best set-up in the modern era basketball sneaker market.
TRACTION: 5/5
We couldn't find much regarding the tech behind the sticky rubber outsole. But we can safely say that we haven't felt traction like this since the Kobe 9. The parquet floor like design of the front end of the sole coupled with the aggressive multi-directional pattern on the heel a very assertive bite and grip on any surface. A propulsion foot plate in the forefoot propels the foot forward in a seamless stride. We also, found the inconspicuous outriggers to be very supportive during quick lateral side to side movements.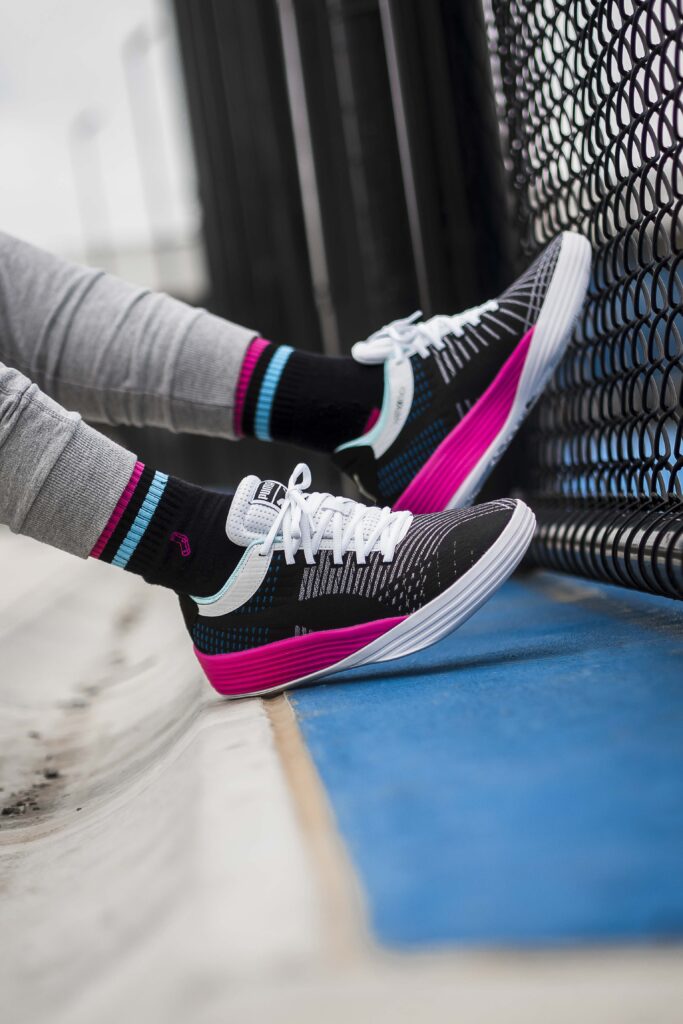 LOOKS: 5/5
Minimalistically functional. Designed from a performance perspective, the Puma Clyde All-Pro has done away with all the unnecessary gimmicks found in today's basketball kicks. Instead we find a no frills, all business court performer that gives nods to the Puma Clyde heritage. However, that doesn't mean it falls shorts in the looks department. In fact, the minimalist look is able to hold on to a mix of colorful palettes and makes it a dope choice for lifestyle fits.
OVERALL: 5/5
Third time's the charm!!! The Puma Clyde All-Pro is the 3rd Clyde model from Puma Basketball. The Puma Clyde All-Pro is the second recipient of our perfect 5/5 score. The first one was one the Way of Wade 8 (click here for the review). A lot of hoopers have compared it to the Kobe 9. We will however go one step further and say it is a much, much better version of the Kobe 9. For a performance sneaker that was released in 2020, the Puma Clyde All-Pro is still in our opinion the best pound-for-pound ball kicks going into 2021. The Puma Clyde All-Pro retails at 190 AUD and we reckon that is a great value for the specs and performance it provides. Keep and eye out though because we have seen them go on sale at 150 AUD. We will definitely be stocking our rotation with these amazing performance kicks.

AVAILABLE AT:

PUMA