It feels like a minute since we have been able to cover a store opening for JD Sports. With the COVID-19 pandemic still causing chaos here in Australia, its been just over 12 months since we last covered an opening which was the Liverpool store. This time around, it brought us to the beachy suburb of Wollongong, down on the South Coast in NSW. For those who dont know, Wollongong is about an hour drive south of Sydney.
We know this store would attract alot of sneakerheads as it isnt too far from Sydney and there are alot of sneakerheads based down south. This opening didnt disappoint. A huge lineup was just outside the centre which went out onto Crown Street. The reason for the amount of people, would mostly likely be for the chance to snap up some limited drops that JD had on for sale which go all the way back to the Raging Bull Jordan 5 release at the end of April.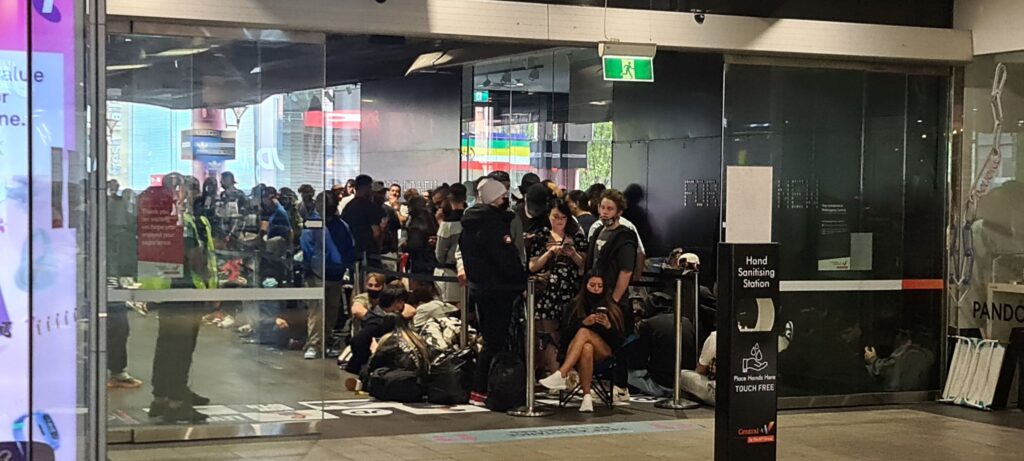 On top of that sneaker, the Wollongong store had a limited run of the Lightning 4s, UNC 4s, White Oreo 4s and a decent amount of Jordan 1s and Jordan 1 lows. With all these styles previously selling out around Australia, sneakerheads were quite keen to get their hands on them. On top of this, the first 50 customers through the door who made a purchase also received a Crep Protect giftpack valued at over $200.
This appears to the the final store here in NSW for 2021. The lockdowns from COVID has unfortunately thrown their plans back till 2022. There is talk of another couple of stores in NSW, then their focus will shift to other states and even across the ditch to New Zealand with a store already setup in Auckland, but not open yet due to the lockdown situation and travel situation.
So, if you're from the south coast of NSW and looking for some killer sneakers or some fresh threads, be sure to head into JD Sports in Wollongong Central. This store is very easy to find as its right opposite the doors off Crown St entrance into the centre near Jay Jays.
Be sure to check out our live stream from the opening to see what went down as well on our Facebook page.