Our homies from Singapore, Sole Superior, join forces with Indonesian sneaker brand Saint Barkley for a limited edition sneaker. This international collaboration project was born from mutual admiration and respect, and it took 4 years in the making.
First previewed in Singapore at Sole Superior last November 2022 and introduced to the Indonesian community at Jakarta Sneaker Day in February 2023, the collaboration generated unplanned buzz when the sample pairs were stolen from the secured display. Taking this in a positive light, both Saint Barkley and Sole Superior offered a reward for any assistance in recovering the samples, praising the sneaker thief for having "Terrific Taste, Terrible Ethics". The samples were never recovered.
Inspired by the popularity of 'Scratch N Sniff' stickers of the 1980s, the Saint Barkley x Sole Superior sneaker collab features:
● A bubble gum scented tongue that discharges scent when coming in contact with the wearer's foot.
● Peach suede upper with light reflective stitching.
● Vulcanised white rubber midsole with Saint Barkley's trademark volt green sole.
● 3 exclusive Saint Barkley x Sole Superior Air Fresheners
● Action figure / Clear Window shoebox packaging
In keeping with the goal of creating a fresh and timeless sneaker that is available for skateboarders and sneakerheads from all walks of life, the Saint Barkley x Sole Superior limited edition sneaker will retail at the affordable price of $66 SGD.
The Saint Barkley x Sole Superior limited edition sneaker release will also be accompanied by a matching apparel capsule that consists of a Tee Shirt, Cap and Coach Jacket, of course all in limited numbers.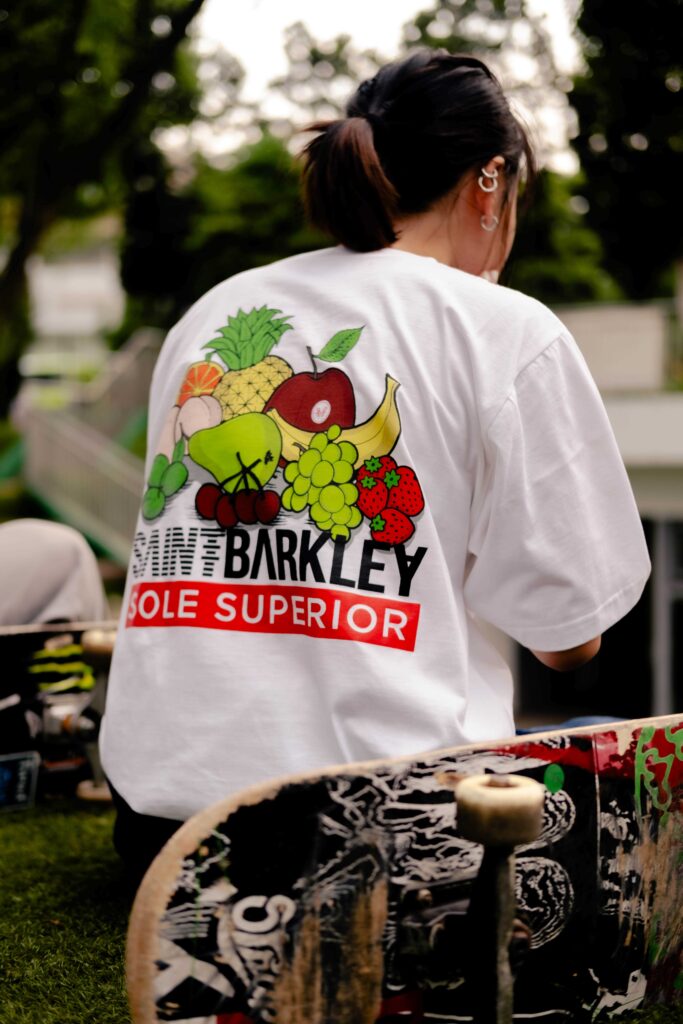 The Saint Barkley x Sole Superior limited edition sneaker will be releasing in-store at Saint Barkley HQ in Bandung Indonesia and online exclusively at Saint Barkley's Shopee SG store on Sunday the 9th of July, 2023. Limited to only 500 pairs. For more information about the Saint Barkley brand, visit https://saintbarkleyshoes.com/. To stay up to date, make sure you sign up to our newsletter. For more sneaker features, click HERE.