ASICS Sportstyle is thrilled to unveil the SHIGEN 2.0 Pack, a remarkable follow-up to our debut SHIGEN Pack launched a year ago. This eco-conscious collection showcases the GEL-NYC™ and EX89™ sneakers, ingeniously crafted from recycled materials, drawing inspiration from the essence of recycling in Japan.
Each shoe boasts a design adorned with refreshing neutral color palettes, accentuated by blue elements reminiscent of Japan's public trash cans, garbage trucks, and the transformative process of recycling. These sneakers symbolize the art of turning waste into new, captivating creations.
Crafted from recycled PET, recycled paper, textile, polyester, and exposed net fabrics, these shoes offer a tactile, felt-like appearance. Notably, 17.7% of the GEL-NYC™ shoe's weight comprises recycled materials, while the EX89™ shoe incorporates 16.5% recycled materials. Additionally, both sneakers feature unique asymmetric tongue tags, showcasing the recycled materials used in the shoe's interior.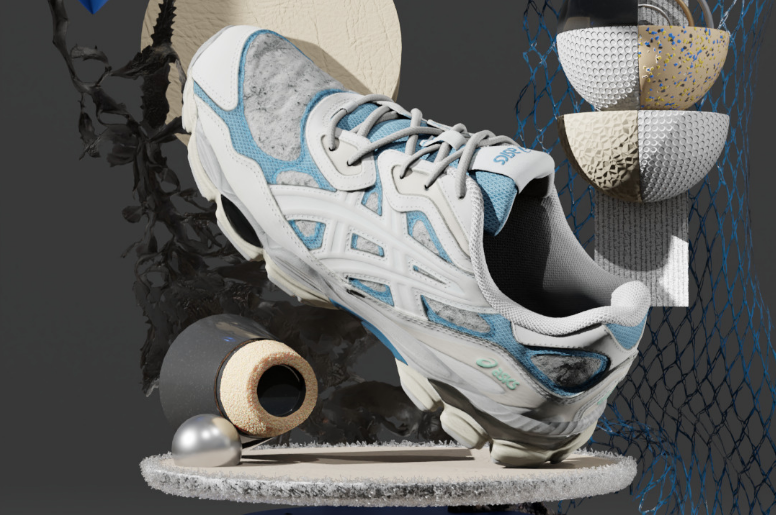 Mark your calendars for the exclusive launch of the GEL-NYC™ and EX89™ sneakers on Friday, October 20th, in the stunning White/Dolphin Blue colorway. Find them online at ASICS Sportstyle and select stores, priced at $230 (GEL-NYC™) and $200 (EX89™).
The SHIGEN 2.0 Pack by ASICS Sportstyle represents a bold leap towards sustainability in fashion. These sneakers redefine style by transforming recycled materials into iconic footwear. Join us in embracing the beauty of recycling and the future of fashion.
For more information, visit https://www.asics.com/.
You can check-out our last feature HERE.