Another year, another Google Pixel phone launch. This time around we have on deck the Google Pixel 6 and Pixel 6 Pro. All the hype around this phone has been huge. The ads, leaks have been going crazy for weeks and now, Google have finally launched the new phones.
The new Google Pixel range is the first in Australia to have the 5G mmWave technology. What is this? To sum it up, its a short-range, high-frequency network technology that shows what 5G can really do. Its the next "wave" of 5G technology.
Both models come in 3 colours – Stormy Black, Cloudy White and Sorta Sunny for the Pro and Stormy Black, Kinda Coral and Sorta Seafoam for the normal version.
The Pixel 6 range starts at $999AUD and goes to $1599 for the top spec Pixel 6 Pro. Google have always been cheaper then the bigger players but now they are stepping up their technology.
The company says the phone, which features its first custom-designed and built processor dubbed Google Tensor, is its "smartest and fastest" yet and runs up to 80 per cent faster than the previous Pixel 5 model.
It also comes with the Pixel's most advanced camera so far. The Pro's front camera features three separate lenses – a 50-megapixel wide lens, a 12-megapixel ultrawide lens, and a 48-megapixel telephoto lens with a four-times optical zoom.
As well as the standard features, the Google-powered phone features some of the search giant's advanced AI including live translation for video captions, signs and private chats in up to 55 languages.
The Pixel 6 is slightly smaller than the Pro at 6.4 inches compared with 6.7 inches, and features a lower-resolution 1080×2340 display versus the Pro's 1440×3120.
The Pro display also runs at an ultra-smooth 120Hz refresh rate, compared with 90Hz for the standard.
Both phones come with wireless fast charging, a Gorilla Glass display and fingerprint unlock, among other features.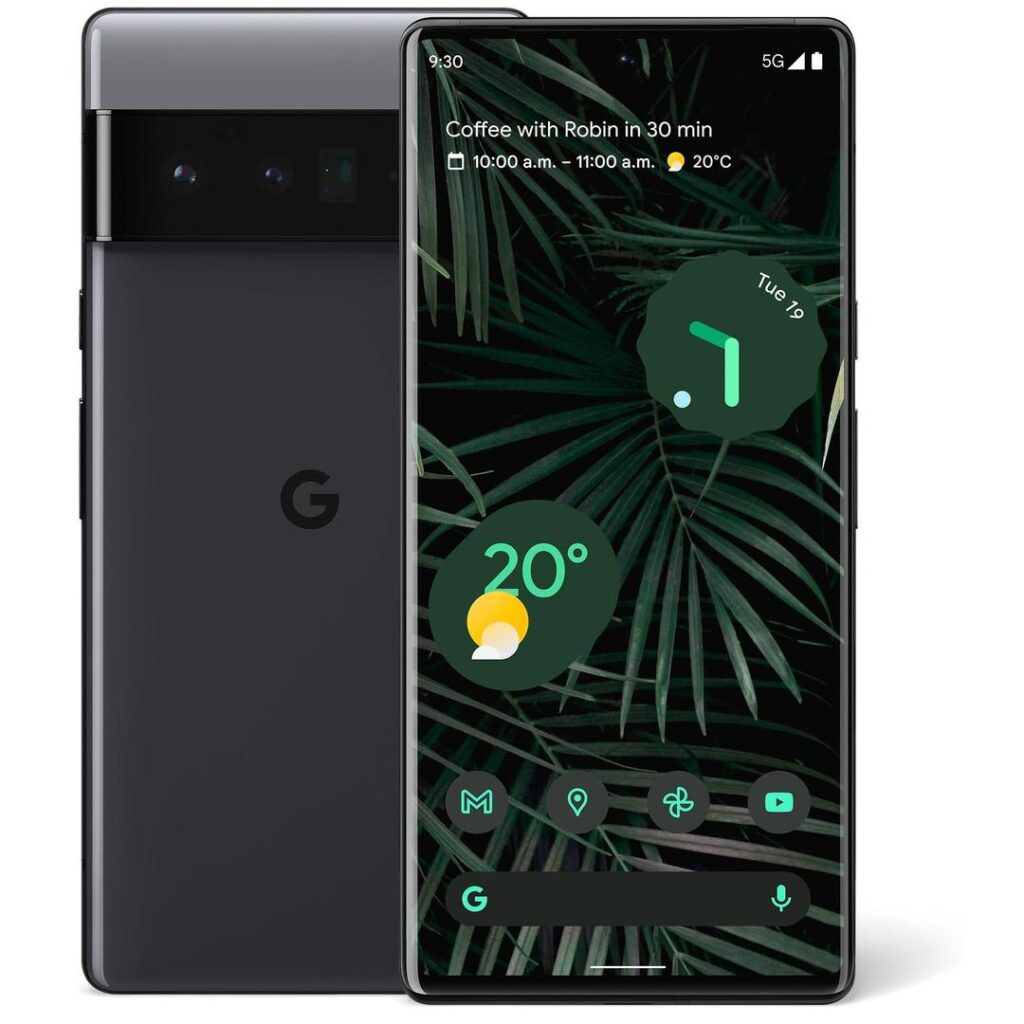 All the major telcos and shops have opened up pre-orders for the phone which is set for release on the 28th October.
Let us know what you think Google fans. Is this upgrade worth it? Is it worth swapping from another android platform?