A few weeks ago we were blessed to be able to witness one of Jakarta's premier sneaker events, Jakarta Sneaker Day. Comparing it to our events back in Australia, their event goes hard. The amount of vendors and community support was next level.
One of the highlights of Jakarta Sneaker Day was their official anthem "RISE". Which a few of the local artists and influencers of Jakarta's sneaker scene have come together to bring something special for their community and show the world that they got.
We asked them about the anthem "RISE", what does it mean to them and the Jakarta sneaker scene.
Actually it's a heads up, that this rise of global sneaker culture as a mainstream also bring positivity to the locals. Youth not only consuming but also starting their own brands. It rise up of the local scene not only creatively but also economically. The song represent this creative movement which happen in most part of our youth society, getting themselves to be more creative and in the end who knows it may put Indonesia somewhere on the map.
Well over the past years I think Jakarta sneaker scene is now is on the steady phase, not much big name retailers are in our city, but our local retailer are also starting to be granted a hyperstrike / tier 0 account by brands. Local sneaker brand is also on the rise and becoming its own star in events like Jakarta Sneaker Day. So I think not only Jakarta's people celebrating the global scene, but also celebrate the established local business which support the sneaker scene.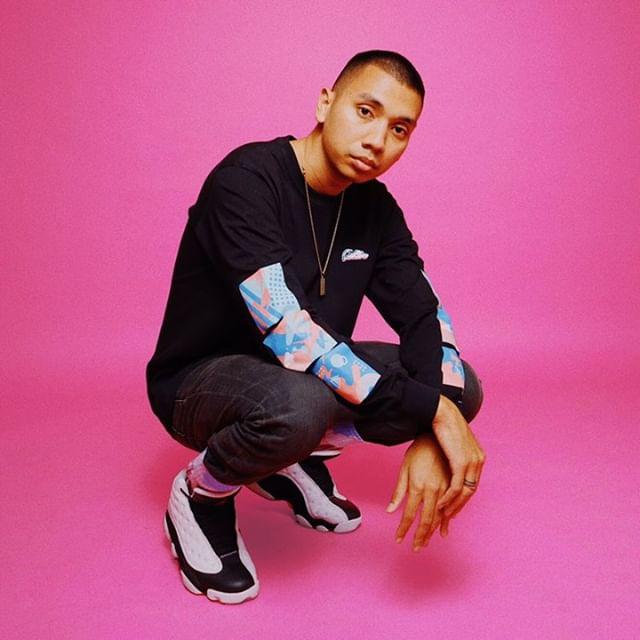 For me personally, through the song, I wanted to try to encourage the listeners to be themselves more. Yea sure we follow trends and what's hype, but don't just be followers. Rise up and try to be leaders, trendsetters. At least for our own community and our city.
Jakarta sneaker scene is growing rapidly. Even a lot of the wealthy people nowadays choose to wear Jordan's or some of the grails rather than designer shoes and I see a lot of 'em wearing Off Whites, FOG's or BAPE's instead of designer clothes. And the kids are saving up and trying their best to get a pair of the coolest sneakers. So yea, it's pretty poppin'.
Personally, for me this song is about knowing more the sneakers culture which is huge in Indonesia. Especially for girl's that love sneakers to the core, like myself, and how girls like me rockin' sneakers on their daily life, and to be told that be different isn't wrong. Cause girls like me who wear hijab, and rockin' sneakers, and be in the middle of this huge community is still a minority here.
It was my first approach in the sneaker culture, because I am not from that circle, I'm more into the hiphop scene but we know that hiphop scene plays big part on the sneaker culture. In 2019, I officially signed with Puma Indonesia as their brand ambassador, so this "RISE" song is a form of my appreciation for this culture and respecting others as well.

The sneaker culture in Jakarta has developed so rapidly, and synergizes to keep the culture's fire alive and bring it to the next level.
Rise actually taken from Jakarta Sneaker Day 2019 theme or title, "The Rise of Sneaker Culture". So the story behind the "RISE" is, we want to make the sneaker culture still exists, even when the culture going down or slow, we will make the culture rise again.
I think now for Jakarta sneaker scene is going solid, I mean the community, and all parts of this culture is growing solid.
Well.. it's about putting your love and passion on what you wear particularly sneakers and be proud, confident and true to yourself.
What it means to Jakarta scene? Well I guess we're trying to send good or positive vibes for this sneaker culture through this anthem and as a mission statement that we are serious in this game to keep this sneaker scene rise in the city, since we're the only one who come up with a song anthem every year. 😊
For me "Rise" song is story about journey in this scene, and how we can be ourself and influence each others.
The scene in Jakarta / Indonesia is growing right now. Is still new in Indonesia but i think still a long time to make this scene sustainable I think. Still need educate the market especially about the fake industry.
Jakarta Sneaker Day Official Anthem is now available on Spotify, click link to listen to it – https://open.spotify.com/track/5JmC9EtGIlxjJc5OnyCQ13?si=YIceU5gkSmem_VVzgRx99w