Bata Heritage joins forces with Coca-Cola for their upcoming Spring/Summer 2019 collection, putting a fresh new spin on their legendary Bata Tennis and Hotshot styles.
Bata was founded in 1894 by Tomas Bata in the village of Zlin, what is now known as the Czech Republic. From the outset, Bata has placed considerable responsibility on themselves to ensure that they provide shoes that fulfill the needs of their communities. Over a century later, Bata still holds strong – boasting a diverse community all across the globe.
In celebration of its rich history, Bata Heritage launched in 2014 to showcase a vast archive of shoes that made a real impact to many customers. Fast forward to 2019, Bata Tennis and Hotshot bring their own stories to tell to a new generation of customers.
The reincarnation utilizes Coca-Cola's distinctive and recognizable red and white hues throughout its designs, whilst drawing from their fundamental ethos of authenticity, community, and trust. With this, the new collection blends together staple silhouettes with contemporary materials alongside Coca-Cola's illustrious logo, achieving a variety of fun looks that can easily integrate into your everyday look.
The Bata Tennis
The Bata Tennis shoe was first manufactured in 1936 in India for children to wear during their PE lessons. Since then, it continues to be Bata's best-selling shoe.
For the SS19 collection, five new designs have been integrated into the classic shoe's lineup.
Each shoes shares the same original Bata Tennis silhouette – a simple canvas body with minimal stitching as well as a white toe cap and sturdy sole. Designs for the shoe strongly utilizes Coca-Cola's iconic logo and distinctive colour palette, ringing true to their commitment to authenticity.
The spelt-out logo can be seen used in a variety of sizes and patterns on the spectrum of new designs, from coloured dots on the front to smaller repeated stamping near the laces to one large print on the outer body. A strong focus is placed on the striking contrast made between the piping, lacing and canvas body.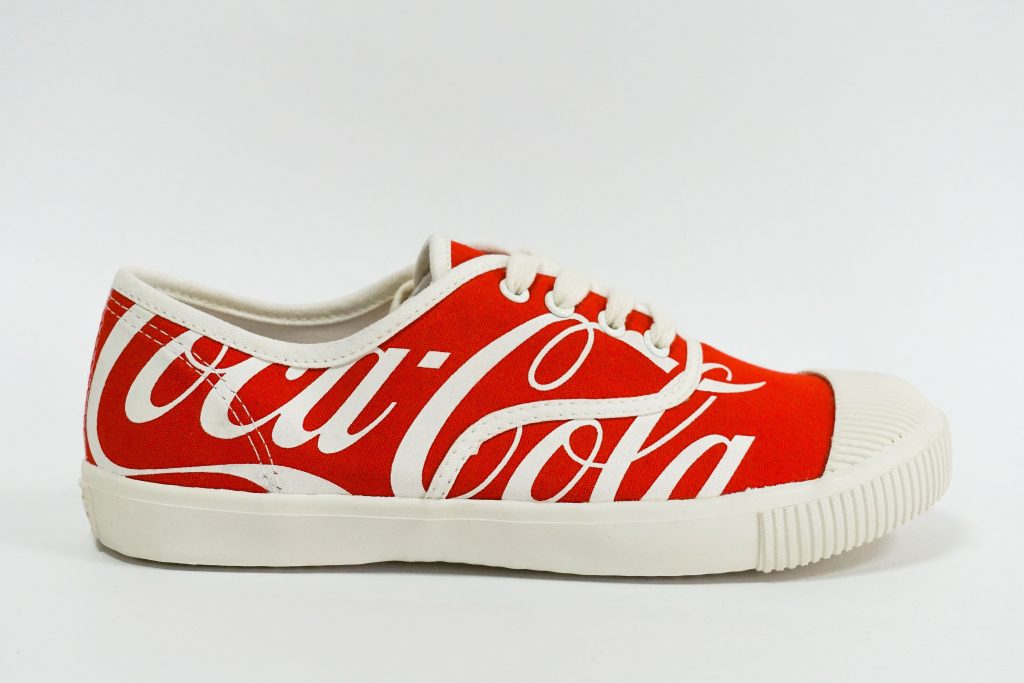 The Hotshot
First introduced in 1972 as a basketball shoe, the Hotshot gained traction after Nirvana's Kurt Cobain was spotted wearing them on numerous occasions.
The newly revised Hotshot style will come in three variations.
The first iteration of the style comes with Coca-Cola's iconic red piped around the shoe. A similar version showcases Coca-Cola's tagline 'It's the real thing' embossed in black on the side of the sole. Additionally, the third version is characterized by its light grey jersey material. This nicely contrasts with the white toe cap, sole and laces. The red piping and text add a nice splash of colour, leaving plenty of room for the shoe to make its own statement.
Next, the second style embraces a fun pattern that's repeated all over the canvas body. Coca-Cola is shown spelt out in red in a variety of languages against a white canvas background, illustrating their diverse communities.
Finally, the third rendition features white Coca-Cola bottle caps against a red backdrop – the boldest variation within the Hotshot collection.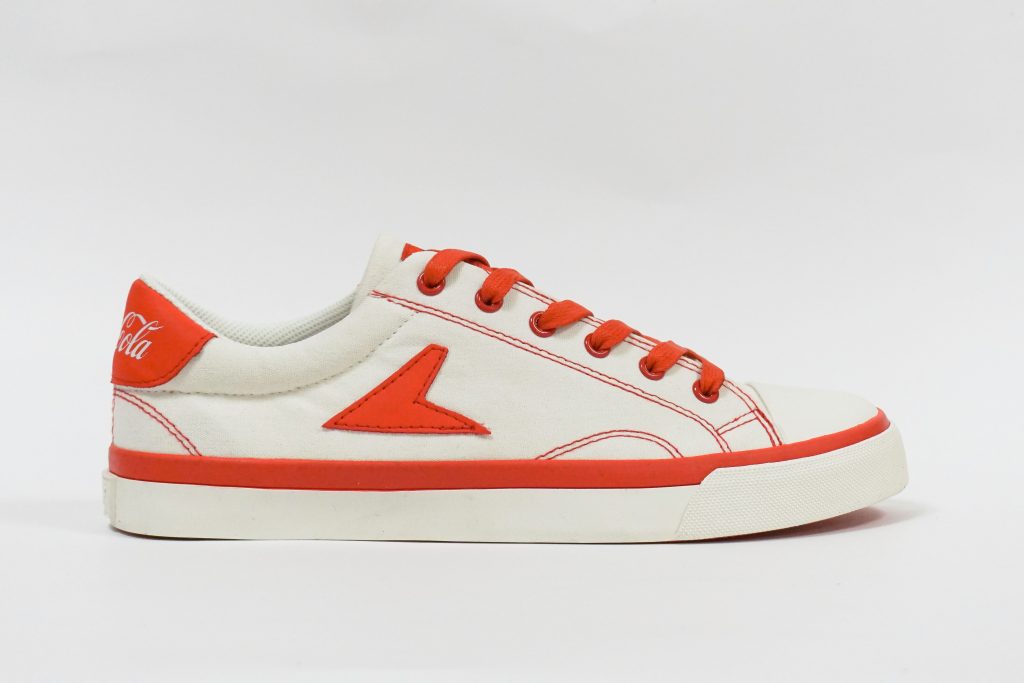 The Bata Heritage and Coca-Cola SS19 collection will be available online from the 15th of March 2019 on www.bataheritage.com.