Following the global release of the Sneaker Freaker x AsicsTiger Gel Lyte III Tiger Snake last May, this "Neurotoxic" update ramps up the psyched-out vibes to the max.
Aggressive, deadly and bad to the bone, the native Australian tiger snake has a fearsome reputation. With its luxurious sandy belly and stripey black upper, the snake's natural camouflage is perfect for survival in urban enclaves.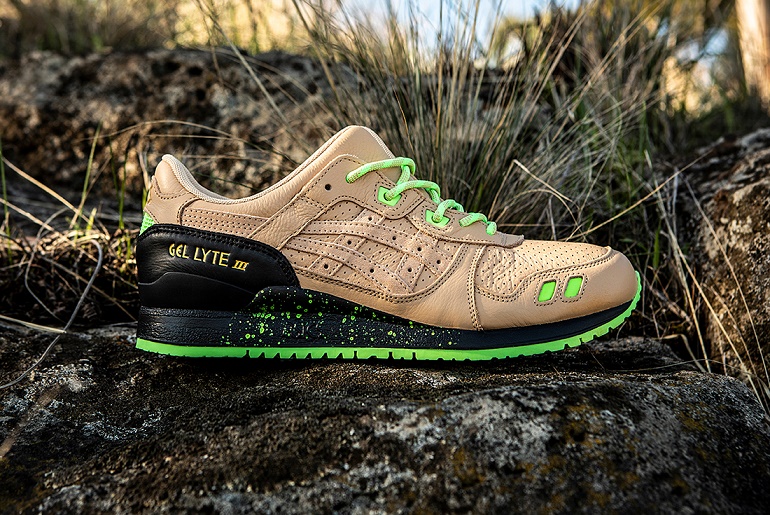 Buttery beige cowhide delivers next-level opulence, while micro-perf toe panels and suede stripes add subtle sprinkles of texture. On the medial side, reflective 3M adds a dazzling counterpoint to murdered-out midsoles laced with 'neurotoxic' splatter. Solid gold logos on the heel add a touch of class among the mayhem.
Custom packaging with illustrations from Alexander Heir (Death Traitors) house the updated Neurotoxic edition. Screen-printed by hand using 'slime green' ink infused with tiger snake venom, the bugged-out box is just as deadly as the GEL-Tiger Snake.
This release is a stunning surprise for Sneaker Freaker fans. With only a few minutes warning, the 'Friends and Family' package will be sold exclusively through Sneaker Freaker's online store – shop.sneakerfreaker.com
Sales commence tonight at 10PM 13th of June 2019 Melbourne time.