Making its debut in the year 2000 the Saucony Grid Web OG returns to us once again after nearly 20 years. Initially reintroduced as a collab with KITH and exclusively launched a few months ago at the ComplexCon, these are now readily available at our better local sneaker stores.
After spending a few weeks with the Grid Web, we now share with you our initial thoughts on these classics.
Right off the gate, the chunky soles caught our attention. Thick soles normally means a dense, solid and heavy material construction that would've normally felt like wearing bricks. That is not the case with these. They are surprisingly light and responsive. The entire cushioning is still made up of the same Saucony Grid Cushioning Technology. It's the same tech Saucony uses for its modern day contemporary runners. Our feet did not feel tired at all after a day's wear.
CUSHIONING: 4/5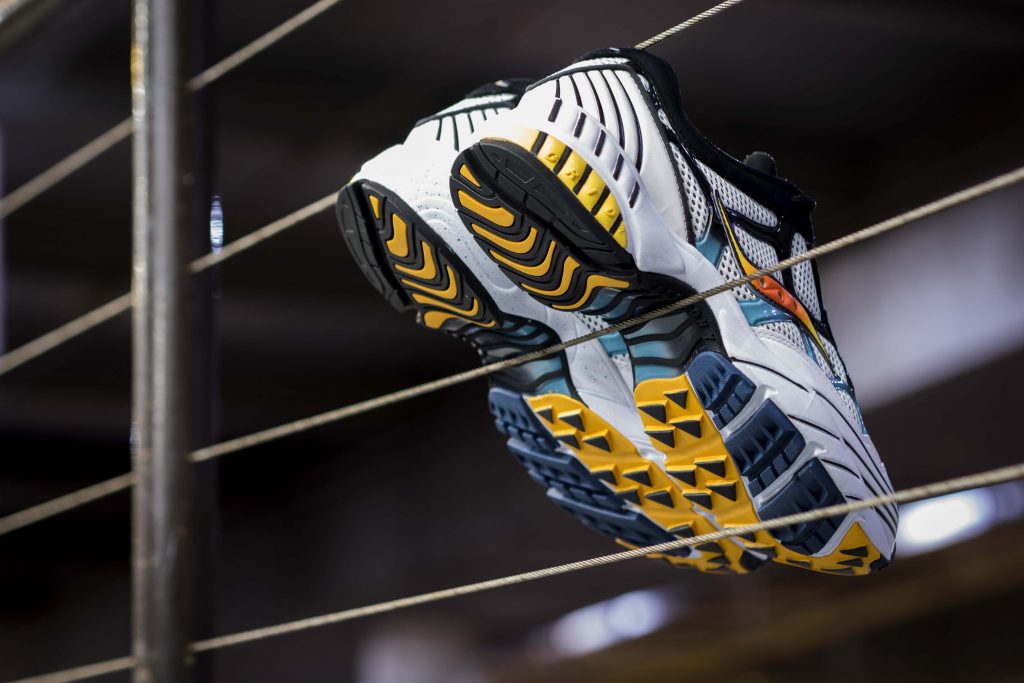 Another interesting and amazing functional feature of these kicks is the outsole. Made-up of long lasting compound rubber and shaped into deep grooves and thick triangular patterns, these were really meant to be an all-rounder of a runner for any type of road and surface conditions. Not once did we experience and form of slippages from dusty and wet surfaces. Meanwhile, the plastic shank on the midfoot gave us excellent support and energy return during our strides.
TRACTION: 5/5
Breathable mesh covered in a geometric spider like web adorns the upper of the Grib Web. This allowed the sweat in our foot to be wicked away easily and the spider web overlay allowed for a much more stable and snug fit. Our foot felt fresher and more stable inside the upper containment. We didn't experience any slippages inside the sneaker too. We recommend you go true to your size when getting these.
FIT: 4/5
The chunky dad shoe revolution has been around for awhile. Was Saucony too late in releasing these? We don't think so. The dad shoe trend is still gaining steam and momentum. Brands are still capitalizing on this trend with their current offerings. What sets the Grid Web apart from the herd is that is it overall build and look. It's got a classic old school look but at the same it has that modern feel we see in trainers today. It would definitely go with most of our fits today.
LOOK: 4/5
Overall, it's a dope versatile sneaker that is reasonably priced at $200. You're getting your money's worth with a well-build and tech-packed runner. Whether you're a sneakerhead, a fashion forward trend setter or just someone looking for some casual but dope looking kicks. We're already looking forward to the next colorways that are coming out!

OVERALL: 4.5/5
NOW AVAILABLE AT: