ASICS SportStyle announces the launch of the GEL-KAYANO™ LEGACY sneaker. This sneaker design celebrates the 30th anniversary of the GEL-KAYANO™ series and the technology advancements that propelled the series into what it is today.
Toshikazu Kayano started designing footwear at ASICS in the late 1980s before creating the GEL-KAYANO™ series in 1993. Since its inception, this trainer has been steeped in technologies that mirror a stag beetle's armour-like characteristics. This philosophy continues to be a definitive trait that's still prevalent for the stability running shoe 30 years later. Kayano-would go on to create the first 13 silhouettes within the series before passing the torch in 2008.
Toshikazu Kayano stated, "When I first started designing the GEL-KAYANO™ series for running, I never would've imagined that there would be 30 different models across a 30-year timeframe—let alone reach the sneaker space. It's exciting how shoe designs that were originally intended for performance have developed a cross-over into various lifestyle realms.
The ASICS SportStyle design team revisited the series' 30-year legacy and pulled inspiration from the milestones that evolved the shoe into one of the most storied stability trainers. This project began with the GEL-KAYANO™ 14 as the foundation and took key design influences from eight other iterations within the GEL-KAYANO™ series, including: the GEL-KAYANO™ TRAINER, GEL-KAYANO™ 5, GEL-KAYANO™ 6, GEL-KAYANO™ 10, GEL-KAYANO™ 12, GEL-KAYANO™ 18, and GEL-KAYANO™ 20 sneaker.
Each colourway in the collection draws influence from the core colours that have appeared throughout the GEL-KAYANO™ series since its inception. The first colourway features a primarily white base that's offset with blue, red, and black undertones. Its asymmetric colouring helps to highlight the mashup effect and tech features that are conveyed through the different GEL-KAYANO™ components. The other colourway pays homage to the series' frequent use of silver during the mid and late 2000s.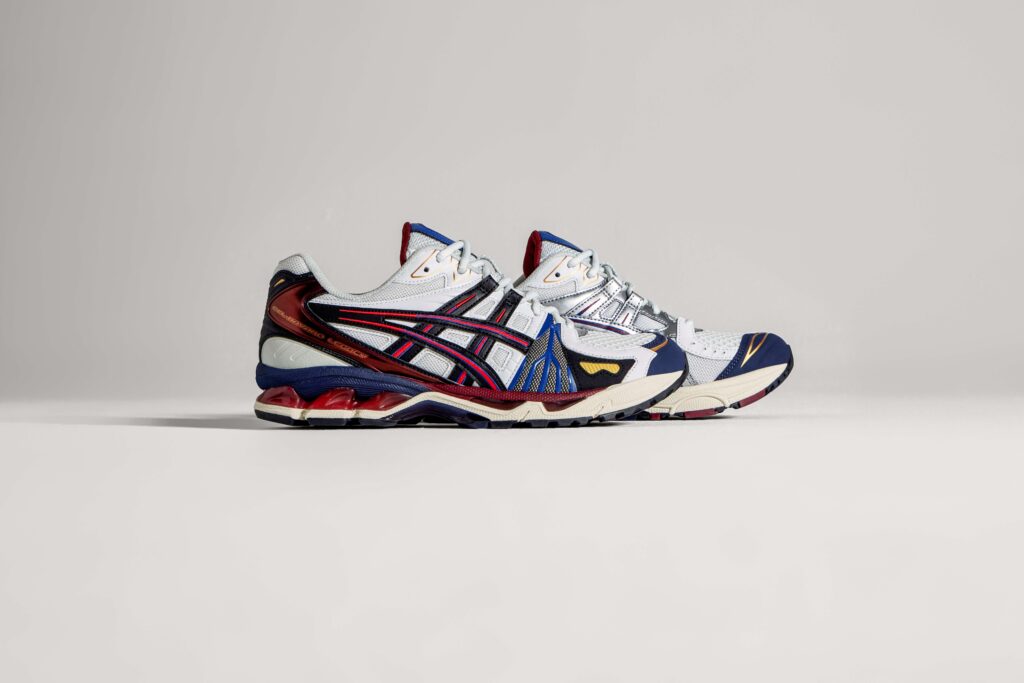 The ASICS GEL-KAYANO™ LEGACY sneaker are now available in White/Black and Pure Silver on ASICS SportStyle online and in select stores for $260 AUD. For more information, visit https://www.asics.com/au/en-au/. To stay up to date, make sure you sign up to our newsletter. For other ASICS features, click here.