Today, ASICS SportStyle is proud to announce the collaboration model of GEL-LYTE™ III CM 1.95 with the Japanese apparel brand, CFCL – a B Corp who is leading the discussion of sustainable fashion industry.
The collaboration began as two parties' visions for CO2e reductions crossed, resulting in a new aesthetics that advances the concept of CO2e reductions in a high-quality sneaker.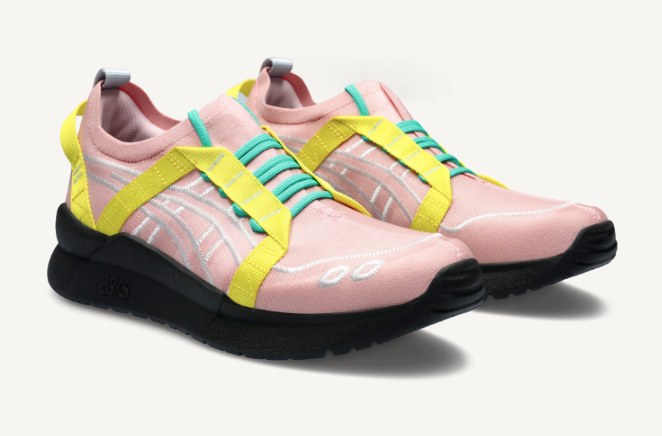 This collab model applies all the key moves to reduce CO2e that were successful, including material selections and the shoe structure*. As with the regular GEL-LYTE™ III CM 1.95 model, it only emits 1.95kg of CO2e across its life cycle, significantly lighter than the lowest CO2e sneakers currently available on the market.
Go Suzuki, Senior General Manager of SportsStyle Division at ASICS said, "The collaboration effort with CFCL has been very inspirational for ASICS to push forward our commitment to accomplish net-zero while broadening product design expressions. Through the collab model, we are hoping to generate a bigger impact by demonstrating the potentials of our ideas to a bigger audience."
The CFCL x GEL-LYTE™ III CM 1.95 sneaker will be available to buy in-store and online at asics.com on Friday, 20 October 2023 for $240 AUD.
To find out more about the GEL-LYTE™ III CM 1.95 and ASICS' sustainability commitments, please visit https://asics.tv/cm195.
*Some key efforts include the use of newly developed comfortable carbon-negative foam, application of 'solution dye' technology, reduction of shoe parts through 'tape' stability structure, and the adaption of recycled polyester for the upper and the sockliner. With these incremental gains, CO2e emissions were reduced by approximately 80% from the procurement to manufacturing processes, and by approximately 75% in the transportation process.
You can check-out our last feature HERE.