Apple held a very low key event for its upcoming releases this week. The event was simply known as "Hi, Speed" where it unveiled 4 new iPhones along with a new HomePod Mini. The event was held later due to COVID putting a delay on manfacturing and Apple also released the iPhone SE 2nd Generation back in April. So lets dive in and check out what the fussed is about with one of the largest tech giants.
The 4 new phones included in this line-up were the iPhone 12 Mini, iPhone 12, iPhone 12 Pro & iPhone 12 Pro Max. This is Apple's first round of phones that are compatible with 5G celluar service (welcome to the party pal!)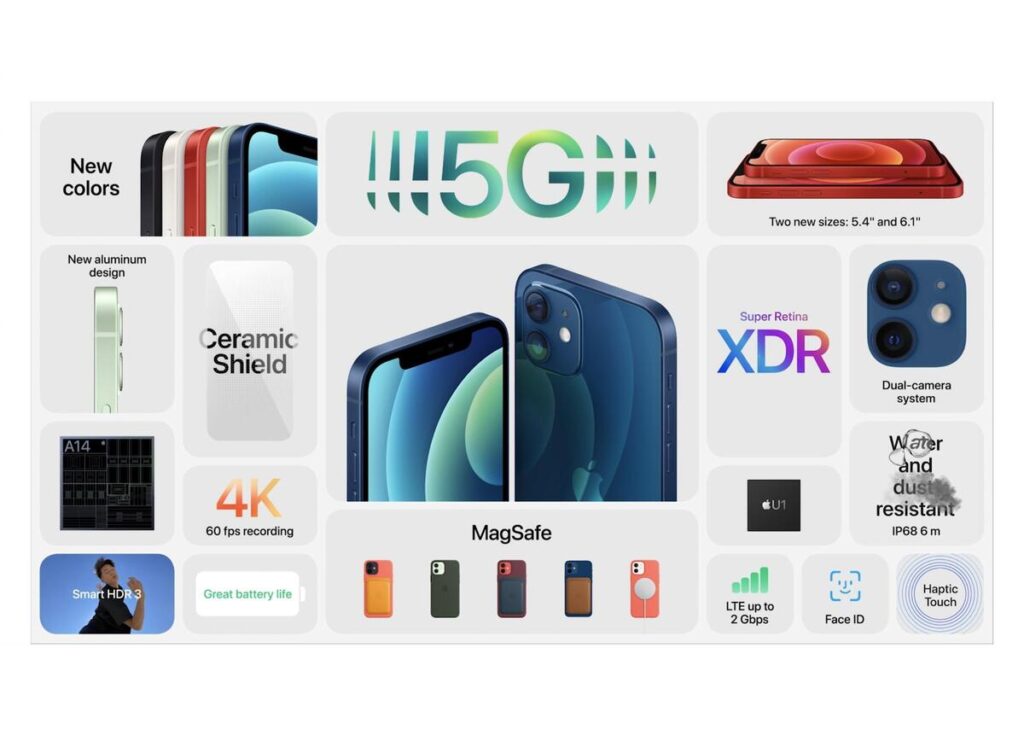 The iPhone 12 range feature a new design with flat edges that harkens back to the iPhone 4 & 5 days. The lineup also has a new "Ceramic Shield" glass cover that Apple claims will make the screen more durable. All 4 models have a Super Retina XDR display & IP68 Water & Dust Resistant. It also features the A14 processor which we first saw on the 4th Gen iPad Air.
Now this one will definately divide Apple fans, the new 4 phones do NOT come with Wired Headphones or a charger in the box. The new iPhone 12 lineup are moving to the Magsafe charging method which is similar to the Macbook. Apple has also announced 2 chargers which will be available at time of launch which are the MagSafe for 1 device and the MagSafe Duo for 2 devices including a flip-up spot to charge your Apple Watch. The phone will come with a USB-C to Lightning Cable instead.
The new HomePod Mini is smaller than the original model with a new rounded shape. Like the first generation HomePod, the mini has touch controls on the top, integration with Siri, and comes in 2 colours (Space Gray & White). It's powered by the S5 chip which was first used on the Apple Watch Series 5.
The pricing on the new iPhone 12 range isnt cheap by all means. Here is the costing of the new models for the Australian market

* iPhone 12 Mini – $1199
* iPhone 12 – $1349
* iPhone 12 Pro – $1699
* iPhone 12 Pro Max – $1849

The iPhone 12 & iPhone 12 Pro pre-orders begin Friday 16th October and will be available for sale on Friday 23rd October. While the iPhone 12 Mini & iPhone 12 Pro Max pre-orders begin on Friday 6th November and will be available for sale on Friday 13th November.
So what do we think Apple fans? Do these new iPhones make it worth upgrading? Are they slowly catching the likes of Samsung in the smartphone market or still well behind the times? Let us know what you think below