NAKED Copenhagen and ASICS come together for the second time for a vegan-friendly and more sustainable take on the GEL-1130™. Both brands wanted to create a sustainable, vegan-friendly sneaker that looks and feels the same as any other sneaker. One that can squash the misconception that sustainable and ethical products are somehow lesser than those made from traditional, animal-based materials.
NAKED Copenhagen effort was inspired by ASICS positive message of moving with ASICS to "Live Uplifted" as it sought to realize the idea of a holistic everyday uniform. Movement and action are incredibly cathartic outlets for our physical and mental well-being, as such, ASICS looked to create a tool that could help us to "Live Uplifted". It is this core message that defines the GEL-1130™ collaboration. A slick, vintage-inspired sneaker with a versatile colour palette that can support you through your day, while caring for the world around you.
The NAKED Copenhagen x ASICS GEL-1130™ collaboration is all about the retro vibes, as sage green and brushed silver work their way across the upper before dropping into a full-length, off-white midsole with GEL™ technology. The midsole is secured by a TRUSSTIC™ torsion arch in sage green that connects the forefoot and heel, while a black-grey rubber outsole rounds out the look. In honour of ASICS heritage and legacy, NAKED GEL-1130™ branded the sneaker box, made from recycled material, using water-based detailing, with each of the brands hometowns of Kobe and Copenhagen.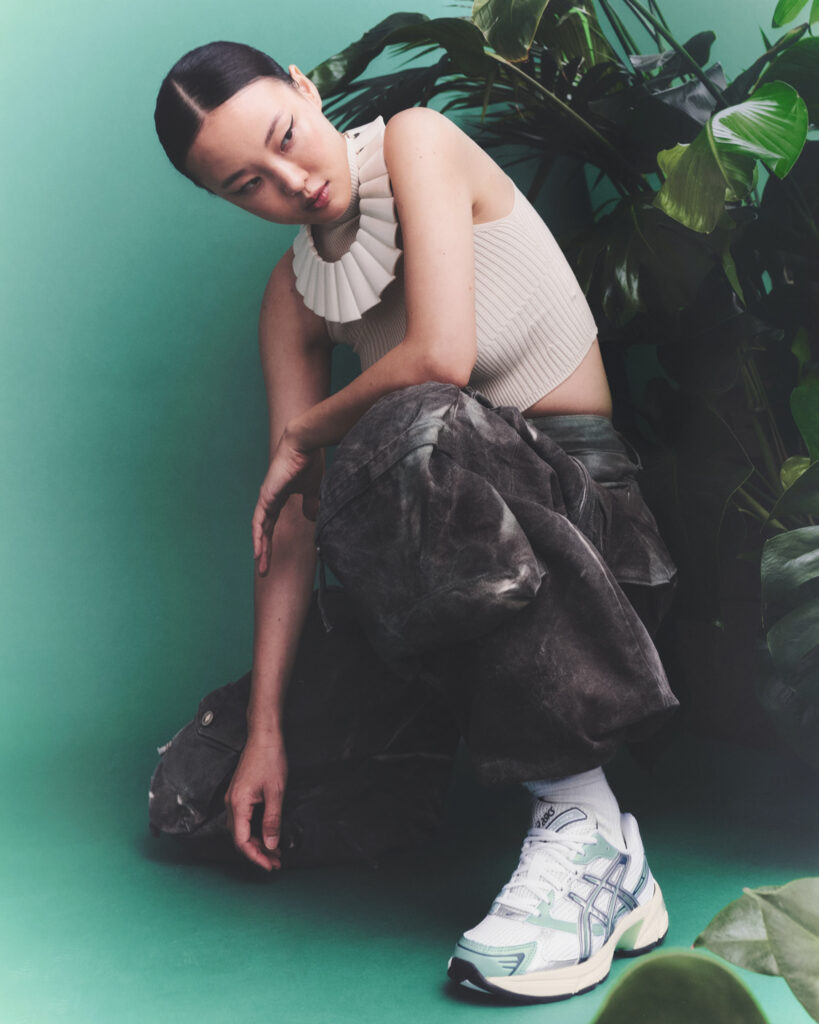 The NAKED Copenhagen x ASICS GEL-1130™ is entirely made from synthetic materials and no materials of animal origin are applied in the design and material selection stages of the product. Also, the yarns, glues or other adhesives applied to the product are of a synthetic nature and no animal-based materials are to be part of their composition. The product is not externally certified as vegan.
The NAKED Copenhagen X ASICS GEL-1130™ are now available via ASICS.com, Above the Clouds, Highs And Lows, SUBTYPE, INCU, USG and Finesse. Make sure you sign up to our newsletter, so you can stay up to date! For other ASICS features, click HERE and for sneaker features, click HERE.