Sneaker Politics has joined forces with ASICS for their upcoming GEL-LYTE™ III, 'Always Ready' collaboration. The design was inspired by the U.S. Army, and lives as a thank you to service members. In 1999, Sneaker Politics founder, Derek Curry joined the U.S. Army and was deployed in 2003, where he spent nine months in Iraq. He credits much of his professional success to the lessons and values he learned while serving in the military.
Since the company's inception, Sneaker Politics and ASICS have worked closely together and developed some of the brands most celebrated products. For the duo's latest project, Derek went back to the roots of his military career and drew inspiration from the duffle bags new recruits receive ahead of basic training. The green canvas and pig suede upper selected for the 'Always Ready' GEL-LYTE™ III stems from Derek's vivid memories prior to basic training.
"From the very first day of training, it's seared into your brain that if it doesn't fit in bag, you don't bring it" said Derek Curry, Founder of Sneaker Politics. "The Army played a major role in my life and I am thrilled to finally be bringing these two worlds together. Without it there wouldn't be Sneaker Politics."
In addition to the careful selection of materials and colour, an embossed Sneaker Politics 'P' logo is featured on the heel of the GEL-LYTE™ III model accompanied by Sneaker Politics' first opening date, embroidered on the medial side of each shoe. Each pair comes with three interchangeable patches, inspired by service uniforms and include insoles with a map grid design, as well as the words "Thank You" dedicated to all service members.
Because this project is rooted in gratitude, Sneaker Politics will be donating a portion of the profits to the Wounded Warrior Project and the Lone Survivor Foundation. Both are non-profit organizations that help veterans and active-duty service members.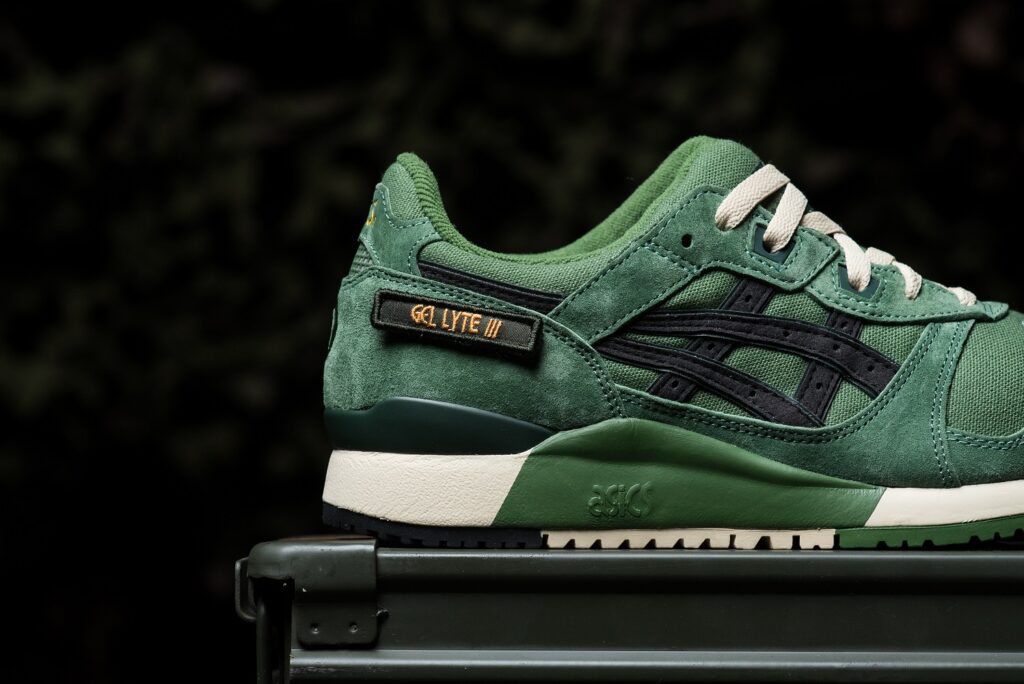 The Sneaker Politics x ASICS GEL-LYTE™ III 'Always Ready' collaboration will retail for $220 and will be available via ASICS.com, Above The Clouds, Up There, Laced and SUBTYPE from Saturday 6th of August 2022. Make sure you sign up to our newsletter, so you can stay up to date! For other ASICS features, click HERE and for sneaker features, click HERE.