ASICS has announced that they are launching the new GEL-LYTE™ III CM 1.95 sneaker. Emitting just 1.95kg CO2e across its life cycle, significantly lighter than the lowest CO2e sneakers currently available on the market, it represents a significant leap forward by ASICS in its commitment to achieve net-zero emissions by 2050.
The GEL-LYTE™ III CM 1.95 is the result of over 10 years of research and development by ASICS, beginning when ASICS first partnered with the Massachusetts Institute of Technology (MIT) back in 2010 to find a better way to accurately measure the CO2e impact across the entire life cycle of a product.
In continuing to finetune its research and reapply the findings, ASICS has been able to make hundreds of incremental gains across the four key stages of the product life cycle (Materials & Manufacturing, Transportation, Use and End-of-life), identifying all the small differences that combine to make a big impact. The result is the GEL-LYTE™ III CM 1.95 – achieving new levels of sustainability without compromising on quality.
Among the sneaker's series of innovations is a new carbon negative foam, which features as part of its midsole and sock liner. Made from a fusion of bio-based polymers3 derived partly from sugarcane, these combine to deliver high-level comfort and quality in a sustainable way.
Other key design details in the shoe include the use of recycled and solution dyed polyester in the main upper material and the sock liner mesh, reflecting ASICS' target of sourcing 100% of its polyester from recycled sources by 2030. The shoe features a new structure utilizing tape that enables less material usage, and 100% renewable energy used throughout the manufacturing phase.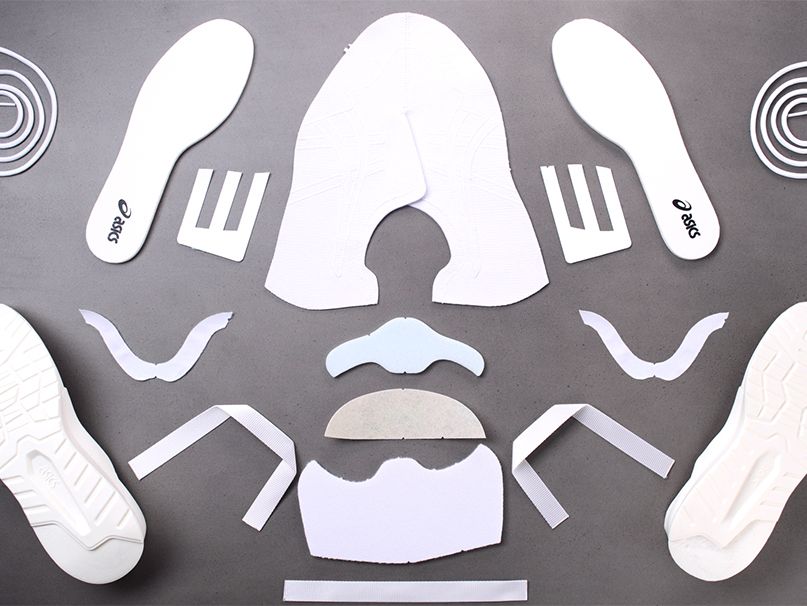 The result of all these innovations and changes coming together is the GEL-LYTE™ III CM 1.95. The ground-breaking new sneaker is a milestone in ASICS' long-term ambition of achieving net-zero emissions as a business by 2050, helping conserve the ability of future generations to continue experiencing the uplifting power of sport on the mind.
The ASICS GEL-LYTE™ III CM 1.95 sneaker will be widely available to buy instore and online at asics.com from 2023. To find out more about the GEL-LYTE™ III CM 1.95 and ASICS' sustainability commitments, please visit https://asics.tv/cm195. Make sure you sign up to our newsletter, so you can stay up to date! For other ASICS features, click HERE and for sneaker features, click HERE.