One of the most innovative moments in Brazil's cultural history, the Tropicália movement, is celebrated in the Guadalupe x ASICS collaboration, released worldwide. This is a first for Guadalupe, the retailer responsible for promoting sneaker culture in the country. The new Guadalupe x ASICS GEL-LYTE™ III 'Tropicália' recalls the movement that conquered the world and still influences to this day, countless national and international artists.
The new Guadalupe x ASICS GEL-LYTE™ III 'Tropicália' will be sold globally, and its design is signed by Pedro Andrade, bringing psychedelic references, materials and graphics that translate the spirit of the time and some icons of the movement. The colourways were inspired by the tones of the cover of the album Acabou Chorare, by Novos Baianos, one of the great masterpieces of the time.
Although music was its main expression, Tropicália brought a series of innovations and ruptures in the fields of arts, cinema, theatre, and literature. The movement came to life in the 1960s, at the Brazilian Popular Music Festival where Caetano Veloso, Gilberto Gil and the band Os Mutantes broke with the tradition of Brazilian music, in a process of aesthetic innovation full of complex sounds and implicit criticism of the political regime at the time.
Tropicalismo, the name given to the movement, was also guided by the idea of ​​absorbing what is good in foreign cultures and reinventing these elements within an authentic Brazilian language, a movement also carried out by Guadalupe in favour of sneakerhead culture in the country. The new Guadalupe x ASICS GEL-LYTE™ III 'Tropicália' shows these ruptures in a current and more urban interpretation of the movement, which is a fundamental part of the current Brazilian artistic narrative.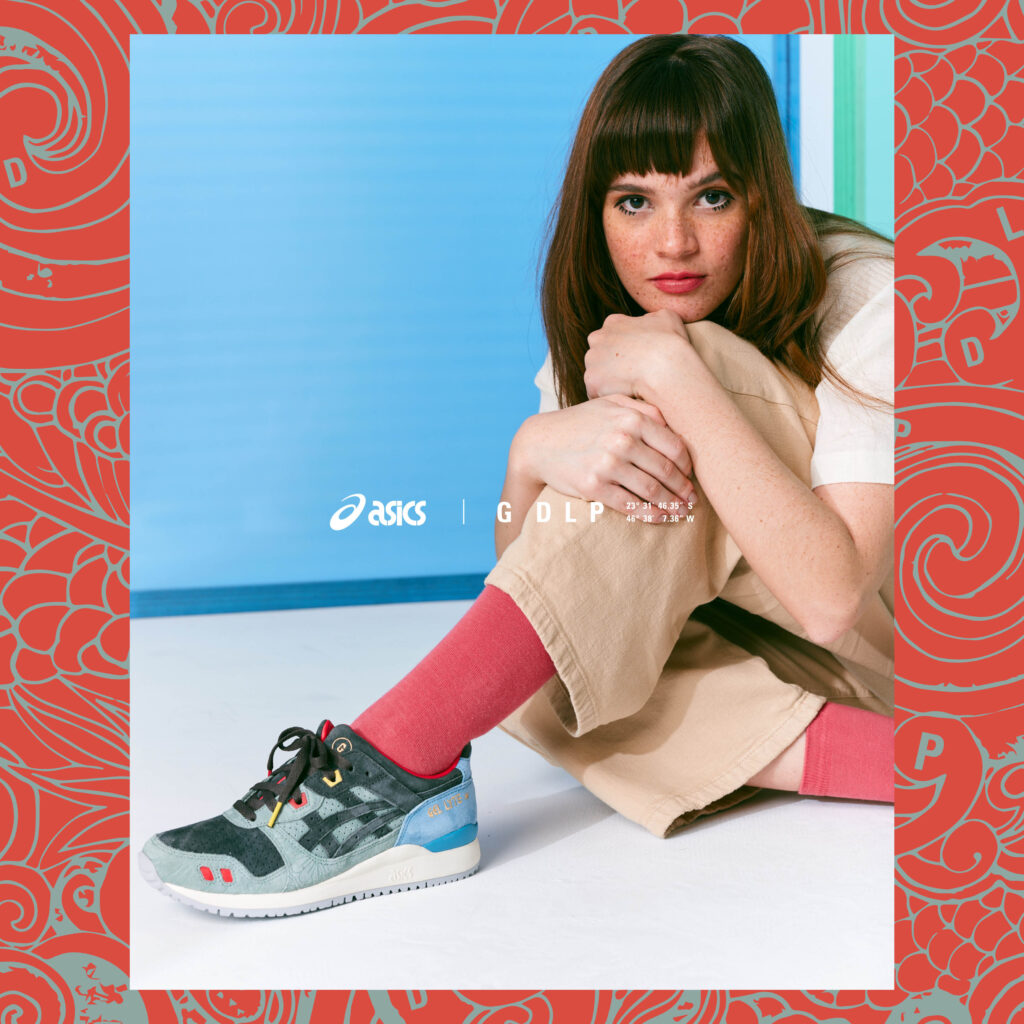 The Tropicalist aesthetic sets the tone for the collab's launch campaign, which features photos and videos signed by Hick Duarte. The set design was inspired by renowned immersive pieces of the time, while the video has a soundtrack produced by Mudroi, rescuing the sound of Tropicália through experimental hip-hop inspired by some of the movement's leading artists.
ASICS' classic model, the GEL-LYTE™ III, was created by designer Shigeyuki Mitsui in 1990, and is still loved by sneaker fans to this day. It's known for its unique 'split tongue' that wraps the top of the foot for an easy lace up and great fit.
The Guadalupe x ASICS GEL-LYTE™ III 'Tropicália' are now available from ASICS.com, Up There, Laced and SUBTYPE. Make sure you sign up to our newsletter, so you can stay up to date! For other ASICS features, click HERE and for sneaker features, click HERE.